Fuel Savings Approach $10 Billion in the First Quarter of 2016 Compared to the Same Period Last Year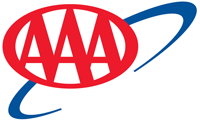 Tampa, FL – Americans paid the cheapest quarterly gas prices in twelve years during the first three months of 2016. Motorists have saved nearly $10 billion on gas so far this year compared to the same period in 2015.
The national average price of gas during the first quarter was $1.86 per gallon, making it the cheapest quarter for gasoline since January-March 2004. Gas prices are expected to remain relatively low compared to recent years, though average prices could rise another 25 cents per gallon by Memorial Day.
"High demand and season maintenance should keep upward pressure on gas prices through Memorial Day," said Josh Carrasco, spokesman, AAA – The Auto Club Group. "Even though gas prices currently remain volatile, drivers are saving $4.00-$9.00 every time they fill up their tanks compared to last year."
The national average price of gas has risen 36 of the past 40 days. Nationally, a gallon of regular unleaded is $2.06, up 2 cents from last week, but 34 cents cheaper than a year ago.
More than half of U.S. stations are selling gas for less than $2.00 per gallon today, while the most common price across the country is $1.999 per gallon.
Gas prices are significantly cheaper than in recent years due to relatively low oil costs.
WTI oil prices settled above $36.79 per barrel on Friday, which is $2.67 lower than last week's close, and about $70 per barrel lower than the summertime highs in 2014. Every $10.00 change in the price of crude oil can move gas prices by nearly 25 cents per gallon.
Abundant supplies have helped keep prices relatively low this year. For example, commercial crude oil supplies in the United States are about 13 percent higher than a year ago and gasoline supplies are six percent higher, according to EIA

estimates

.
The global oil market is continuing to contend with what is has been described as unprecedented levels of oversupply, West Texas Intermediate oil prices fell Friday morning on the heels of news that Saudi Arabia will only freeze its output if Iran and other producers also agree.  Iranian oil is returning to market after years of sanctions, and the OPEC member country has yet to agree to any production freezes and instead reiterates its desire to regain market share.
Lower gas prices have helped motivate Americans to drive at record levels.
Americans drove 3.1 trillion miles in 2015, which was an all-time record and 3.5 percent higher than in 2014, according to estimates by the U.S. DOT. The latest estimates indicate that Americans drove 240.7 billion miles in January 2016, which was the most ever for the month.
The EIA estimated gasoline consumption at 395 million gallons per day in its latest four-week average, which is about five percent higher than the same period a year ago and the highest for this time of year on record.
There is a strong likelihood that road travel will continue to increase this year as long as gas prices remain low and there are no major economic problems.
This year's savings are in addition to the $120 billion that Americans saved over the course of 2015 compared to the previous year, which was about $565.00 per licensed driver.
Today's gas price savings are even more significant when compared to a few years ago. For example, the most expensive first quarter ever was in 2012, when prices averaged $3.58 per gallon. In comparison to that quarter, Americans have saved about $50 billion or $240.00 per licensed driver during the first three months this year.
Gas prices are on the rise, which is a trend drivers see nearly every spring.
The national average price of gas has increased 36 out of the past 40 days for a total of 35 cents per gallon. Gas prices often increase 50 cents per gallon or more in the spring.
Most drivers are paying $4.00-$9.00 more per gallon to fill up their vehicles on every trip to the gas station today compared to mid-February.
Gas prices could rise by another 15-25 cents per gallon in many parts of the country by Memorial Day. At those levels, seasonal prices would still be less expensive than in recent years.
Demand has increased this spring as the weather has turned warmer, and this increase comes at the same time that many refineries conduct maintenance to prepare for the summer driving season. Refineries conducting maintenance produce less fuel, which can lead to higher prices.
Regional Gasoline Prices
The Florida average price for a gallon of gas is $2.07, up 1 cent from a week ago, but 44 cents cheaper compared to this time last year.
The Georgia average price for a gallon of regular unleaded gas moved 4 cents higher compared to last week to $2.03, yet is 17 cents cheaper than a year ago. Georgia's average hit $2 a gallon on Tuesday for the first time since November 2015.
The Tennessee average price for a gallon of regular unleaded gasoline is $1.89, 1 cent cheaper than a week ago and 24 cents cheaper than a year ago.
Current and Past Price Averages
Regular Unleaded Gasoline
Sunday
Saturday
Week Ago
Month Ago
Year Ago
National
$2.057
$2.059
$2.038
$1.804
$2.399
Florida
$2.068
$2.070
$2.066
$1.836
$2.503
Georgia
$2.034
$2.035
$1.989
$1.727
$2.204
Tennessee
$1.890
$1.893
$1.904
$1.588
$2.133

Click here

to view current gasoline price averages
AAA updates fuel price averages daily at www.fuelgaugereport.aaa.com/. Every day up to 120,000 stations are surveyed based on credit card swipes and direct feeds in cooperation with the Oil Price Information Service (OPIS) and Wright Express for unmatched statistical reliability.
All average retail prices in this report are for a gallon of regular, unleaded gasoline.
About The Auto Club Group
The Auto Club Group (ACG) is the second largest AAA club in North America.  ACG and its affiliates provide membership, travel, insurance and financial services offerings to over 9 million members across eleven states and two U.S. territories including Florida, Georgia, Iowa, Michigan, Nebraska, North Dakota, Tennessee, Wisconsin, Puerto Rico and the U.S. Virgin Islands; most of Illinois and Minnesota; and a portion of Indiana.
ACG belongs to the national AAA federation with more than 56 million members in the United States and Canada and whose mission includes protecting and advancing freedom of mobility and improving traffic safety.