Clarksville, TN – On Friday, April 8th, APSU will display "Send Silence Packing," a nationally recognized public exhibition of 1,100 backpacks representing the number of students who die by suicide every year.
The event is organized by the APSU chapter of Active Minds, the nation's leading non-profit organization working to engage students in changing the conversation about mental health. Austin Peay State University is one of 11 college campuses in eight states hosting an event during the group's Spring 2016 tour.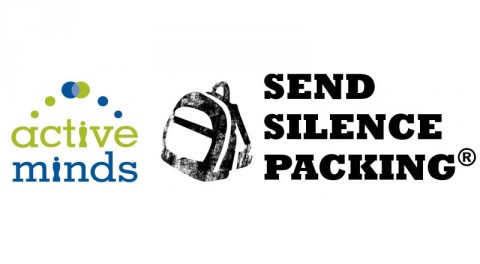 Held in the Morgan University Center Plaza on the University campus, 1,100 backpacks will be displayed as a testament to the number of lives lost to suicide each year. Attached to many backpacks are photographs and personal stories of students who died by suicide. People are invited to walk among the backpacks to see the photographs and read the stories.
The exhibit also includes signs and resources to encourage help seeking, to connect students to mental health resources and to inspire action for suicide prevention. Active Minds staff, student representatives and University counselors will also be on hand to provide information and resources.
Active Minds was established in 2003 by Alison Malmon, then a junior at the University of Pennsylvania, after tragically losing her only brother, 22-year-old Brian Malmon, to suicide. "Send Silence Packing" was first unveiled in 2008 on the National Mall in Washington, DC, with a keynote speech by The Honorable Patrick Kennedy. Since then, more than 320,000 people in 100 cities throughout the country have experienced Send Silence Packing.
For more information on Active Minds, visit www.activeminds.org
For more information on APSU's Active Mind chapter, visit www.facebook.com/APSU.activeminds