Written by Michael Kasitz
Director, APSU Public Safety and Campus Police

Clarksville, TN – Yesterday evening,April 5th, 2016 at approximately 10:30pm, APSU Police received a report of possible sexual battery.
The victim stated that a male subject ran up behind her and slapped her on the buttocks while she was walking between the Morgan University Center and Browning Building.
The subject then fled north, toward the bookstore.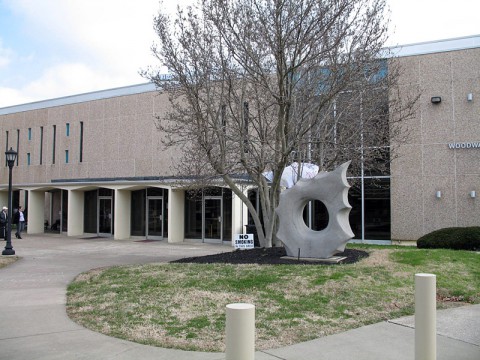 The subject was originally described as a black male with course hair, wearing a gray jacket with a zipper, red sweatpants and a gray hat with a red brim, approximately 18-25 years old, 5' 0" and 180 lbs.
After the incident was reported, a witness informed APSU Police Officers that they also saw a person they believed was the suspect in that area. The witness described the subject as a black male, 26-27 years old with a goatee, short hair, wearing a gray pullover with red cargo pants and a snapback hat, approximately 5'3" and 140 lbs.
The APSU Police Department is committed to your safety. The department has implemented focused patrols, utilizing uniformed officers dedicated to foot patrol during specific hours, in the center of campus near the Woodward Library and Morgan University Center.
APSU Police is investigating this incident. If you have any information related to this incident, please contact the APSU Police Department at 931-221-7786 or by email at . You may also send anonymous text messages, photos or video to 931-494-6672.
APSU wants to remind you of the following security precautions
Immediately report suspicious persons loitering around university facilities.
If you become the victim of a crime, do not try to physically detain or apprehend the suspect. Report the incident immediately to the APSU Police Department at 911 or 931.221.7786.
Always walk, jog or bike in groups in well lighted and well traveled areas. If you do not wish to walk alone, you can request an escort from the APSU Police Department by calling 931.221.7786.
Scan the area before you exit or approach your vehicle or building and when you proceed between sites.
Have your key or access card ready in hand to quickly access the door of your vehicle or building.
If strangers approach, maintain a distance and be observant. If they are in a vehicle, get the license plate number and a vehicle description, if possible.
Lock doors and windows of your room or building. Do not prop open doors or let strangers in.