Written by Sgt. Neysa Canfield
101st Sustainment Brigade, 101st Airborne Division (AA) Public Affairs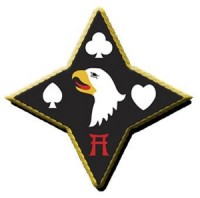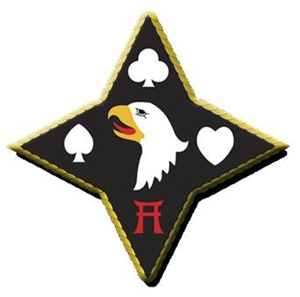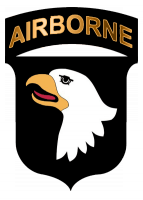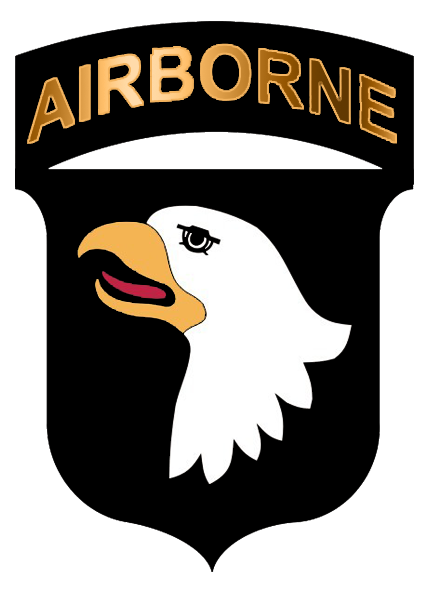 Fort Campbell, KY – "Contact, Contact!! Enemy to your twelve, enemy to your twelve!"" is heard by the Soldiers of the 101st Special Troops Battalion, 101st Sustainment Brigade, 101st Airborne Division (Air Assault), as the smell of ammunition engulfs the air surrounding Sustain Base on Fort Campbell, KY.
The 101st Special Troops Battalion conducted a Perimeter Defense Live-Fire (PDLFX), from March 29th-31st, to refocus the battalion's ability to execute their field craft and deploy rapidly and expeditiously.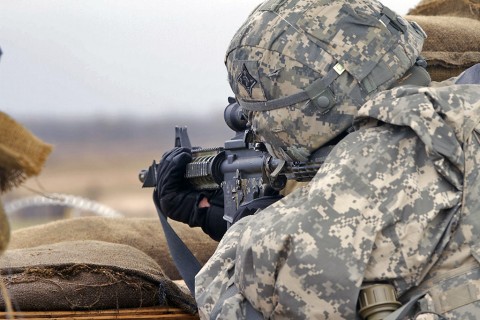 "The PDLFX began with a warning order around December of 2015, companies than began to develop their training plan to execute and support the mission," said Lt. Col. Alex Gallegos, the commander for the 101st Special Troops Bn. "Sustainers." "The multi-echeloned training events that followed included a variety of individual and collective tasks ranging from weapons qualification to an air assault mission. The battalion utilized live, constructive, gaming at the Kinnard Mission Training Complex to familiarize the units with convoy operations and the tasks associated with occupying and defending an area."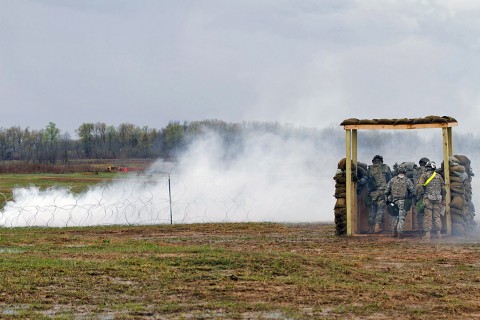 Command Sgt. Maj. Frank M. Graham, the senior enlisted advisor for the 101st Special Troops Bn., stated that the training goal was to execute tough and realistic training, exercise weapons systems, and conduct base defense.
Four companies participated in the PDLFX, Headquarters and Headquarters Company, 101st Human Resource Company, 58th Signal Company, and the 101st Financial Management Support Unit.
Tuesday began with the setup of Sustain Base. Soldiers set up the essentials such as living quarters, communication, a chow hall, and security.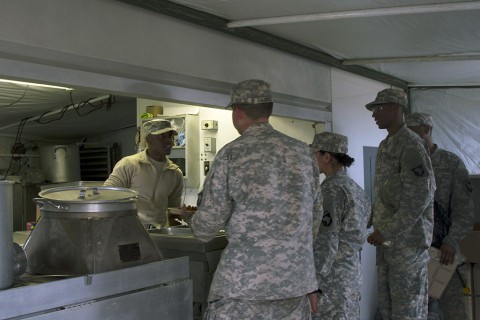 "Our Soldiers have become accustomed to operating in non-permissive environments where a relief-in-place and transfer of authority are the norm," said Gallegos.
He went on to add that it was important for his Soldiers to obtain the ability to rapidly deploy and increase their proficiency in tasks associated with occupying an area and establishing a defense.
Soldiers were also expected to continue executing their daily task.
"We haven't used the Field Sanitation Center since 2012," said Spc. Frank Neuman, a food service specialist with Headquarters and Headquarters Company "Angry Dawg". "This exercise gave the ability for our younger Soldiers to expand what they learned in the school house and the more senior Soldiers like myself and the NCOs to refresh our skills that we don't get to use on a daily basis."
The second day commenced the crawl and walk phase of the PDLFX where four platoons composed of Human Resources, 58th Signal and FMSU companies went head to head against opposing forces utilizing the multiple integrated laser engagement system (MILES).
"The crawl/walk phase ensures that our units rehearse what they will do during the run phase to maximize safety and efficiency," said Cpt. Stephen Rule, the assistant operations officer for 101st Special Troops Bn.
During the 1st phase (crawl/dry) Soldiers had no ammunition but had an opposing force, played by role players. This provided them the ability to focus on rules of engagement.
The 2nd phase (walk/blank) allowed Soldiers to utilize blanks and MILES, which provided a more realistic aspect that they would not be able to attain during the live phase.
"I saw improvement with each iteration we completed," said 2nd Lt. Jeffrey D. Garner, the platoon leader for 2nd Platoon, 58th Signal Company "Spartans." "It really showed us that our technical capabilities fall in line with our Soldier/Warrior tasks and battle drills."
Towards the end of the second day of training clouds began to surround the skies and lighting was inching its way to the Sustainers.
Gallegos stated that weather added another degree of complexity and austerity to the exercise.
"As Brigadier General Sharpsten, commander of 3rd Expeditionary Sustainment Command noted on a recent visit to the Lifeliners, nothing builds camaraderie and unit cohesion than shared hardship," added Gallegos.
As the final day of the exercise began the weather continued to challenge the Sustainers. Giving no sign of defeat, the Soldiers continued their training and went on to their last stage, the live-fire.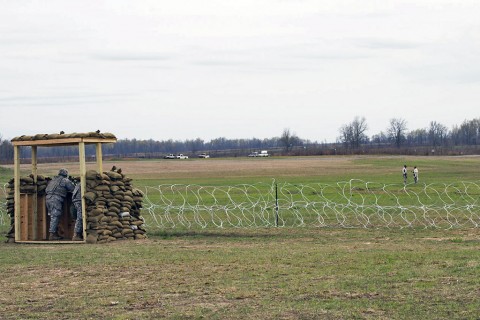 Soldiers received live ammunition to engage mobile targets to defend their site. To add some realism to the training Soldiers encountered small arms, grenade, smoke and artillery simulators as they engaged their targets.
"I had a total of 15 Soldiers in my platoon. They did an outstanding job and we worked well as a team," said 1st Lt. Genevieve Maldonado, the platoon leader for 2nd Platoon, Human Resource Company "Vipers." "Even though it rained a lot, throughout those days, the Soldier had a high morale and didn't complain."
"Two severe storms threatened to cancel or postpone the PDLFX. Naturally, safety is paramount, we watched the weather very closely and ensured that our Soldiers were not in harm's way," stated Gallegos.
As the four platoons successfully completed their final stage and become certified the remaining Sustainers began to prepare for departure and head back home.
"Readiness is our Army's number one priority," said Graham. "All Soldiers are required to possess basic combat skills in order to protect themselves, their team and survive in combat, regardless of MOS.
"As a battalion commander readiness and leader development were the top two priorities," added Gallegos. "At the end of the day it is a leader responsibility to train and prepare our Soldiers for tactical operations. I am confident that our battalion PDLFX and the planning and training leading up to this dynamic training did just that."