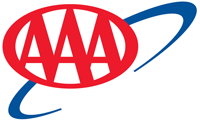 Tampa FL – The low price of oil has given way to declines in prices at the pump. The average price of gasoline fell for the tenth consecutive day Sunday, in Florida, Georgia, and Tennessee. State averages are 2-3 cents lower than a week ago.
"Motorists filling their gas tanks got a brief reprieve from rising prices, thanks to a dip in oil prices early last week," said Mark Jenkins, spokesman, AAA – The Auto Club Group. "But oil finished the week $4.00 higher than it started, which could cause pump prices to climb again in the near future."
Crude oil prices continue to swing on expectations of supply and demand, and prices closed out the week responding to ongoing conversations about potential production cuts and freezes, and forecasts of demand growth.
Attention is also focused on the health of the U.S. economy and reports from the Federal Reserve about the federal interest rate and any impacts on the U.S. dollar.
A weaker U.S. dollar makes oil less expensive for countries holding other currencies, which can put upward pressure on crude oil prices due to increased demand.
Daily settlements of WTI started at $35.70 per barrel on Monday and finished the week at $39.72 on Friday. The average price for a barrel of oil was $37.26, almost a dollar lower than the week before.
Current and Past Price Averages
Regular Unleaded Gasoline
Sunday
Saturday
Week Ago
Month Ago
One Year Ago
Two Years Ago
National
$2.043
$2.042
$2.057
$1.844
$2.398
$3.612
Florida
$2.047
$2.048
$2.068
$1.856
$2.473
$3.693
Georgia
$2.003
$2.006
$2.034
$1.774
$2.247
$3.554
Tennessee
$1.859
$1.861
$1.890
$1.652
$2.137
$3.449
Click here to view current gasoline price averages
AAA updates fuel price averages daily at www.fuelgaugereport.aaa.com.
Every day up to 120,000 stations are surveyed based on credit card swipes and direct feeds in cooperation with the Oil Price Information Service (OPIS) and Wright Express for unmatched statistical reliability. All average retail prices in this report are for a gallon of regular, unleaded gasoline.
About The Auto Club Group
The Auto Club Group (ACG) is the second largest AAA club in North America. ACG and its affiliates provide membership, travel, insurance and financial services offerings to over 9 million members across eleven states and two U.S. territories including Florida, Georgia, Iowa, Michigan, Nebraska, North Dakota, Tennessee, Wisconsin, Puerto Rico and the U.S. Virgin Islands; most of Illinois and Minnesota; and a portion of Indiana.
ACG belongs to the national AAA federation with more than 56 million members in the United States and Canada and whose mission includes protecting and advancing freedom of mobility and improving traffic safety.