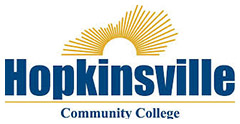 Hopkinsville, KY – Hopkinsville Community College's Balloon Satellite Club reached out to area high schools and asked that they submit experiment proposals for consideration to be a part of a spring balloon satellite launch into near-space.
Heritage Christian Academy (HCA) and Trigg County High School (TCHS) are the winning schools and will have their experiments fly on the NASA-sponsored launch scheduled for Friday, April 15th at a window between 11:30am- noon, lifting off from the grass area off of HCC's North Drive campus entrance.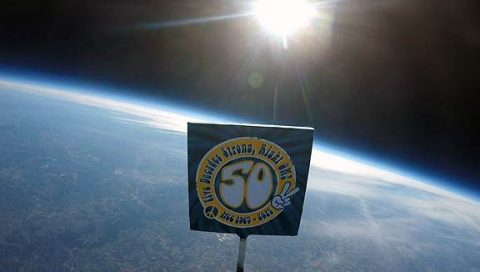 Heritage Christian Academy's experiment consists of altitude testing at which cellular phones lose signal. HCA's student team includes: Arinze Akpom, Abigail Carroll, Jonathon Garnett, Connor McCormack and Clayton Thompson.
Trigg County High School science teacher Scott Hill and the Freshman Science Survey Team's proposal was also selected to fly on the high altitude balloon. Their experiment will test the effects of radiation, pressure and temperature on hybrid and heirloom seeds. Trigg's student team consists of: Amya Allen, Catherine Armstrong, Alana Cunningham, Derek Frazier, John John Hall, Marcus Harris, Trestan Heady, Erica Holder, Whitney Sharp, Yalaiah Bradley, Jason Carpenter, Jacob Daughtery, James C. Dunn, Nathan Gray, Dekavion Jones, A.J. Vigil, ShyTricia Saez and Julia Rhone.
"Winning proposals were judged on several criteria, which included: scientific merit, creativity, conformity to FAA standards and design limitations," explained HCC Assistant Professor of Mathematics Sherry McCormack. "The selection of these two research projects is a testament to the intellectual merit of the experiments proposed. These students should be congratulated and recognized for their work."
HCC's research team will provide web links to track the balloon on the day of the launch. Once the balloon's playload is retrieved, the schools will receive their experiments back to gather data and perform research.
"There is an open a dialogue between our student researchers, faculty mentors here at HCC and the high schools' teams," stated McCormack. "We appreciate the time that the schools have invested in putting together their proposals. We are excited to show what strong STEM areas of study that we have at HCC and how we are putting those principles to action."
Launch is contingent upon weather conditions.