Nashville Sounds Baseball
Renato Nunez and Matt Olson Hit First Home Runs
Oklahoma City, OK – Renato Nunez and Matt Olson hit back-to-back home runs in the sixth inning to lead the Nashville Sounds to a come-from-behind 5-3 win over the Oklahoma City Dodgers Friday night at Chickasaw Bricktown Ballpark.
Nashville trailed, 3-2, when Nunez launched a solo shot off Dodgers reliever Red Patterson to tie the game. Just moments later, Olson drilled his own solo shot over the right field wall to give the Sounds a 4-3 lead.
They never trailed again as they added an insurance run on Nunez's sacrifice fly in the eighth.
«Read the rest of this article»
APSU Sports Information
Nashville, TN – For the first time since March 2015, Austin Peay State University's baseball team was shutout as Belmont starter Andrew Quillen tossed seven shutout innings in a 15-0 Ohio Valley Conference decision, Friday night at E.S. Rose Park.
Quillen stole the show from the game's outset as he retired 12 of the first 13 batters he faced, striking out eight.
«Read the rest of this article»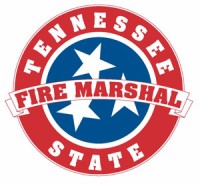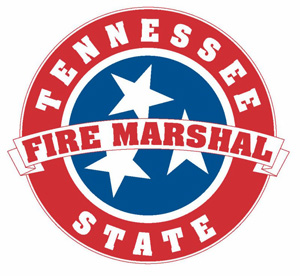 Nashville, TN – As April wildland fires threaten the lives and property of many Tennesseans, the State Fire Marshal's Office and the Division of Forestry urge residents to plan ahead to make their home and property much safer from wildfire.
Wildfires can have devastating consequences for Tennessee property owners. Records show over 4,800 wildland/outside fire incidents occurred last year resulting in over $1.6 million in property damages. Curbing those fires also took a toll, requiring Tennessee fire service and Division of Forestry personnel to spend thousands of hours fighting those fires.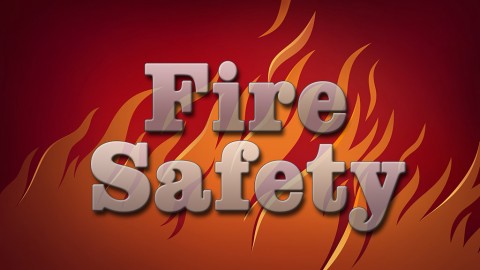 «Read the rest of this article»
Written by Sgt. Samantha Stoffregen
1st Brigade Combat Team, 101st Airborne Division (AA) Public Affairs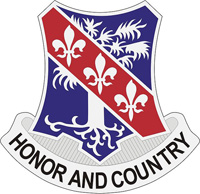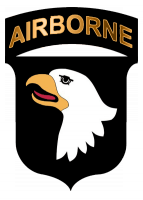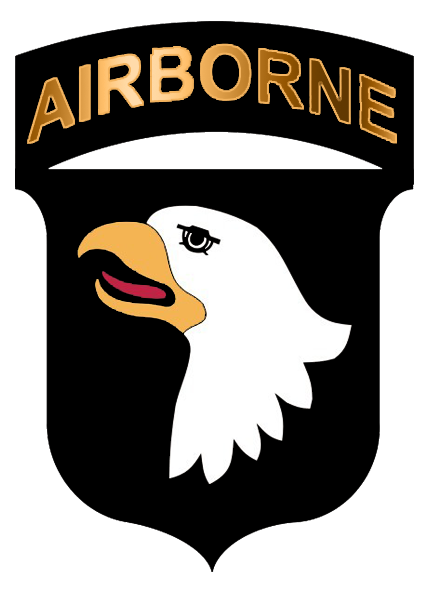 Fort Polk, LA – To kick off training, 1st Battalion, 327th Infantry Regiment, 1st Brigade Combat Team Soldiers convoyed to the Peason Ridge training area for a battalion level live fire April 10th, 2016.
"We did great collective training at the squad, platoon and company level [on Fort Campbell], and we were able to facilitate a battalion field training exercise, but truly a culminating maneuver live fire like this was unique because of the facilities given here at JRTC," said Lt. Col. Eric Beaty, "Bulldog" commander. "The JRTC live fires are great because of the feedback and realism that you get as you go through the scenario."
«Read the rest of this article»
Scammer Posing as an IRS Representative

Clarksville, TN – On April 11th, 2016, a Clarksville Police Officer responded to an IRS scam. In the incident below, the caller poses as an IRS representative and tells the victim that he has unpaid taxes and threatens to freeze the victim's accounts if he does not comply with his demands.
The following narrative gives details to this IRS scam and provides examples of scam tactics: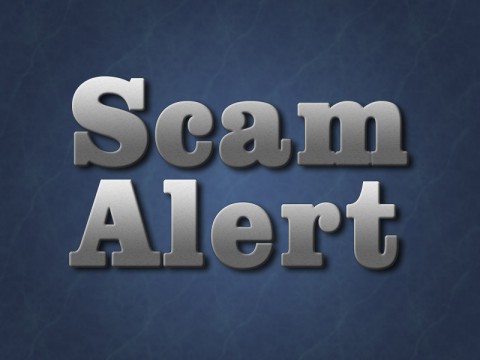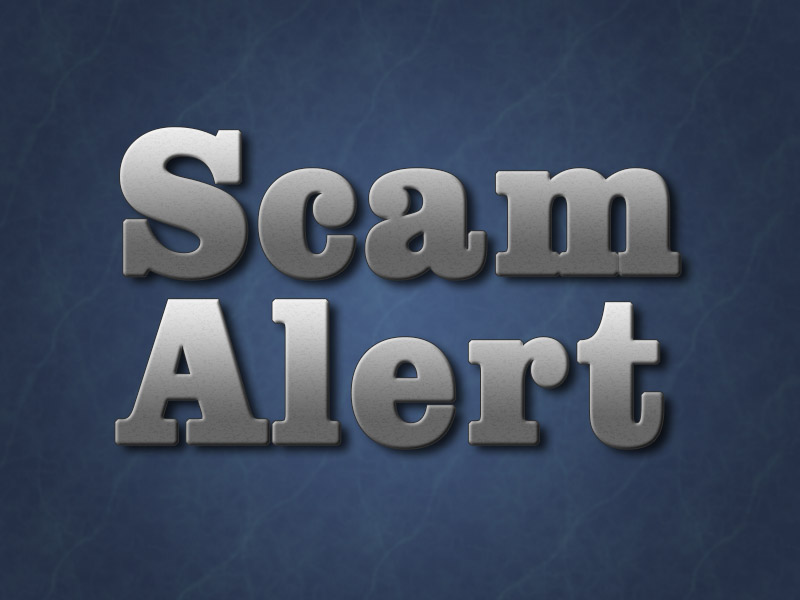 «Read the rest of this article»
Friday, April 15th, 2016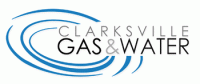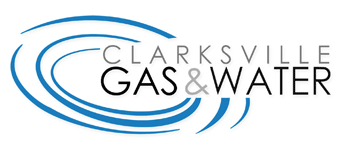 Clarksville, TN – Clarksville Gas and Water has turned off water service along Highway 76 beginning at 1425 Highway 76 to Bradbury Road to repair a water main leak.
The water outage will affect residents on Highway 76, Burton Trails in the Maple Acres subdivision and the Bradbury Farms subdivision.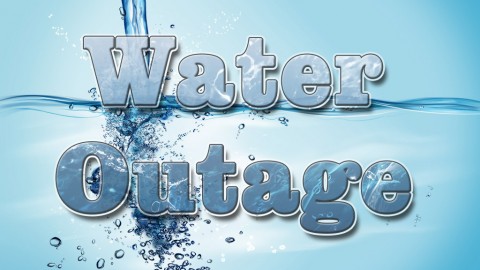 «Read the rest of this article»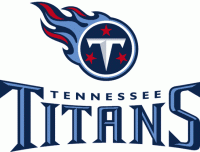 Nashville, TN – The Tennessee Titans and Los Angeles Rams agreed to terms on a trade that would see Tennessee trade the number one overall pick, along with their fourth round (113 overall) and sixth round (177 overall) picks this year to the Rams, in exchange for the Rams first round pick (15), two second round (43 and 45) selections and third round (76) pick in 2016; along with the Rams first round pick and third round picks in the 2017 NFL Draft.
The Titans now own nine selections in the 2016 Draft, including six of the top 76 picks in the draft.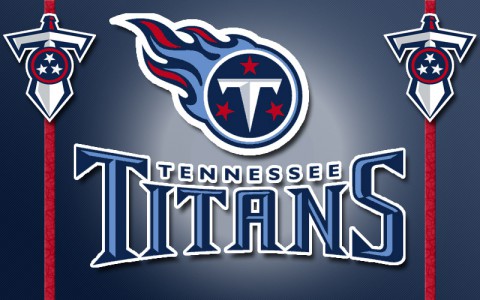 «Read the rest of this article»
APSU Sports Information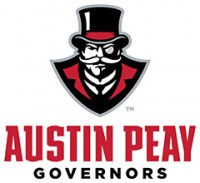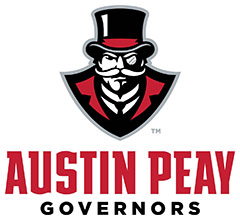 Clarksville, TN – Freshman pole vaulter Savannah Amato, of the Austin Peay State University track and field team, has been named the Copies in a Flash APSU Athlete of the Week.
Amato became just the third vaulter in Austin Peay history to hit 13 feet in the pole vault, hitting 4.01m (13' 1.75") to take fourth at the Hilltopper Relays.
After clearing her first two attempts at 3.41m and 3.56m with ease, Amato needed all three attempts at 3.71m before clearing the bar on her final vault. She broke her own personal best on her second attempt at 3.86m before entering Austin Peay lore on her final attempt at 4.01m.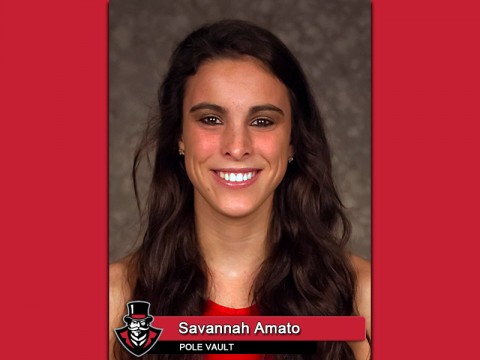 «Read the rest of this article»
Celebrates Grand Opening with a VIP Dinner, Dedication Ceremony and Open House
Clarksville, TN – Sykes Funeral Home & Crematory is proud to announce the grand opening of its Tennessee Veterans Museum. A dedication and ribbon­cutting ceremony will be held at the museum on Friday, April 29th followed by an Open House on Saturday, April 30th.
"We created this museum honor and celebrate veterans throughout Montgomery County and beyond," explains Stewart Sykes, Owner of Sykes Funeral Home & Crematory. "We are truly amazed at how much attention the museum has already attracted." «Read the rest of this article»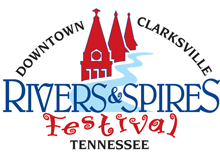 Clarksville, TN – On Thursday afternoon, April 14th, the 14th annual Rivers and Spires Festival started up in downtown Clarksville. There was a slight rain in the afternoon, but it tapered off, clouds parted, giving great weather to kick off the event.
The Quilts of the Cumberland exhibit at Madison Street United Methodist Church opened to the public at 5:00pm. The quilts had been judged earlier in the day so those attending rushed in to see the award winning quilts.
«Read the rest of this article»