Nashville Sounds Baseball
Left-hander Notches 11 Strikeouts in Second Win
Oklahoma City, OK – Led by Sean Manaea's 11 strikeouts, the Nashville Sounds edged the Oklahoma City Dodgers, 5-1, Saturday night at Chickasaw Bricktown Ballpark.
The left-hander was two strikeouts shy of tying his career-best 13 he set last season with Double-A Midland. The lone run he allowed was a solo homer hit by James Ramsey in the second inning.
Nashville built a lead before Manaea even took the mound. For the second straight night, Tyler Ladendorf started the game with a base hit and came around to score. This time it was Renato Nunez who drove in Ladendorf with a single up the middle to make it 1-0.
«Read the rest of this article»
Tennessee Unemployment Rate at 4.5% for March

Nashville, TN – Tennessee employers have tens of thousands of open positions for qualified applicants across the state.
With Tennessee's latest unemployment rate at its lowest level since June 2007, there is an abundance of job openings across the state.
«Read the rest of this article»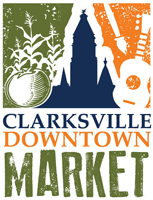 Clarksville, TN – The Clarksville Downtown Market is accepting applications for vendors for its 2016 season from now through October 21st.
The 2016 market season will take place from 8:00am to 1:00pm on Saturdays in downtown Clarksville on Public Square. Since its opening in 2009, the Clarksville Downtown Market has been voted the number one farmers' market in Tennessee every single year!
The Clarksville Downtown Market is currently seeking vendors of all types; vendors selling local produce, dairy, honey, flowers, cheeses, meats, food products, baked goods/breads, and artisan items are strongly encouraged to apply, but all applicants will be considered. All items must be handmade, homegrown or gathered by the seller or family member.
«Read the rest of this article»

Clarksville, TN – On a fall afternoon in 2014, Doug Downey returned home and told his wife, Linda, that he needed to ask her an important question. Throughout their 38 years of marriage, the couple has supported several causes that are important to both of them. But that afternoon, Downey asked Linda if they could scale back the number of charities they gave money to.
"I asked if she would support us, together, focusing our philanthropy so we could make a more significant contribution to Austin Peay State University baseball," he said. "And Linda could pick a single charity to support also."
«Read the rest of this article»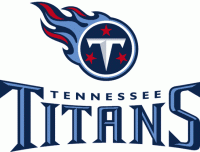 Nashville, TN – The Tennessee Titans open the 2016 regular season at home against the Minnesota Vikings on September 1th1 and host the Super Bowl Champion Denver Broncos on December 11th. The Titans also will appear in a Thursday night primetime contest against the Jacksonville Jaguars at Nissan Stadium on October 27th.
"Opening up with Minnesota, a playoff team, will be good test for us at home," said Titans head coach Mike Mularkey. "We haven't opened up at home since 2012, it will be nice for our fans – opening day for our fans, there is nothing like it."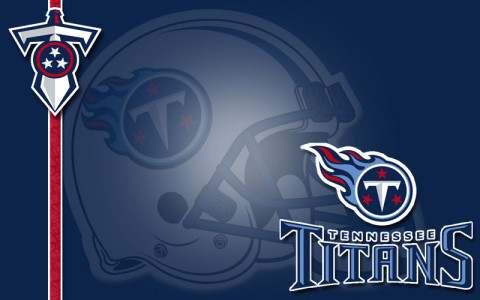 «Read the rest of this article»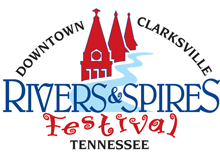 Clarksville, TN – The weather was absolutely perfect Friday, April 15th for the Rivers and Spires Festival. It was warm, but not too warm with a slight wind, clear sky, perfect. Put that with plenty of food, great vendors, activities and some amazing entertainers and you had one heck of a good time going on in Downtown Clarksville.
Rivers and Spires truly has something for everyone, little, small, young and old alike. There were plenty of things to do like the laser tag area, face painting, the sports zone, the family fun zone and more.
«Read the rest of this article»
APSU Sports Information

Charleston, IL – Austin Peay State University's softball team will head to Eastern Illinois this weekend for a three-game Ohio Valley Conference series. The OVC series will open, 1:00pm, Saturday, with a doubleheader at Williams Field and conclude, noon, Sunday, with a single game.
The Governors (6-26, 2-12 OVC) enter the series having won their last OVC contest, an 8-6 walk-off decision last Sunday by virtue of a Savanna Oliver two-run pinch-hit home run.
«Read the rest of this article»
American Heart Association Rapid Access Journal Report
Dallas, TX – Healthcare professionals performing x-ray guided cardiovascular procedures may be at higher risk for health problems including orthopedic problems, cataracts, skin lesions and cancers, according to new research in the American Heart Association journal Circulation: Cardiovascular Interventions.
The study identified potential radiation-related health risks to professionals that perform common cardiovascular procedures using fluoroscopy — an imaging technique that uses X-rays to obtain real-time moving images of the heart.
«Read the rest of this article»
Written by Emily Baldwin
European Space Agency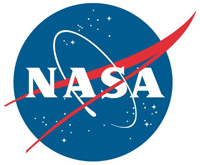 Pasadena, CA – NASA's Cassini spacecraft has detected the faint but distinct signature of dust coming from beyond our solar system. The research, led by a team of Cassini scientists primarily from Europe, is published this week in the journal Science.
Cassini has been in orbit around Saturn since 2004, studying the giant planet, its rings and its moons. The spacecraft has also sampled millions of ice-rich dust grains with its cosmic dust analyzer instrument. The vast majority of the sampled grains originate from active jets that spray from the surface of Saturn's geologically active moon Enceladus.
«Read the rest of this article»
Austin Peay Sports Information

Cookeville, TN – Austin Peay State University men's tennis team dropped a 7-0 decision to Ohio Valley Conference leaders Tennessee Tech, Friday, at the Tech Tennis Courts.
The Governors (6-10, 5-3 OVC) slip to fourth in the standings, still in position to gain entry to the conference tournament.
«Read the rest of this article»