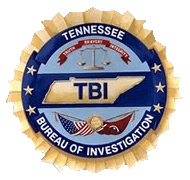 Nashville, TN – Special Agents from the Tennessee Bureau of Investigation have obtained indictments and arrested a Dickson County man, the second to be implicated in connection to a 17-year-old homicide case.
At the request of former 23rd District Attorney General Dan Alsobrooks, TBI Agents began investigating the death of Eric Baxter on August 20th, 1998, the same day authorities discovered the body of the 32-year-old Dickson man shot multiple times in his Jones Creek Road home.
Over the course of 17 years, Agents, working alongside investigators from the Dickson County Sheriff's Office, continued to develop information that ultimately led to Wallace Brasel, Baxter's business acquaintance, as an individual responsible for his death.
On Tuesday, the Dickson County Grand Jury returned indictments, charging the 57-year-old Lyles man with one count of First Degree Murder and two counts of Felony Murder.
TBI Agents and detectives from the Dickson County Sheriff's Office arrested Brasel without incident and booked him into the Dickson County Jail on $1,000,000 bond.
In October 2015, the Dickson County Grand Jury returned indictments charging Brasel's brother, Tommy Wortham, in connection to Baxter's death. Information about that arrest can be found on the TBI's blog at http://tbinews.wordpress.com