Clarksville, TN – The Clarksville Police Department is searching for a missing adult male and is requesting public assistance. The missing man is 80-year-old Ewing Claxton from Clarksville.
Claxton was last seen at his residence at 33 Hillsboro Road at 1:30pm today, Sunday, April 24th, 2016. He left on a blue 10 speed bicycle and he never leaves the house alone.
«Read the rest of this article»
APSU Sports Information

Clarksville, TN – Natalie Ayala held Tennessee Tech to one run over 6.1 innings, Sunday at Cheryl Holt Field, as Austin Peay State University's softball team defeated the Golden Eagles 5-1, in Game 1 of an Ohio Valley Conference doubleheader, before dropping the nightcap, 12-1.
Ayala (1-10) scattered six hits in her start for Austin Peay (7-34, 3-18 OVC), while striking out four and walking three, not giving up a run until the top of the seventh inning.
«Read the rest of this article»
Nashville Sounds Now 2-5 in One-Run Games
Nashville, TN – The Nashville Sounds dropped another one-run game Sunday afternoon, this time a 4-3 decision to the New Orleans Zephyrs in front of 7,593 fans at First Tennessee Park.
Along with the Sky Sox, the Sounds have played the most one-run games in the Pacific Coast League and are 2-5 in such games.
Pitching on only three days' rest, Sounds starter Jesse Hahn labored through a 34-pitch first inning. After a 4-RBI night in the series opener last night, Destin Hood's run-scoring single gave the Zephyrs a 1-0 lead just four batters into the game.
«Read the rest of this article»
APSU Sports Information
Clarksville, TN – Left fielder Logan Gray hit a home run to put Austin Peay State University's baseball team ahead early and added another blast late to help secure a 14-4 Ohio Valley Conference victory against Eastern Kentucky, Sunday, at Raymond C. Hand Park.
With the win, the Governors swept the three-game OVC series.
«Read the rest of this article»
Tennessee General Assembly Passes Legislation to Strengthen K-12 and Higher Education
Nashville, TN – On Friday, Tennessee Governor Bill Haslam thanked members of the 109th Tennessee General Assembly for their work this session and partnership in passing a balanced budget and legislation to continue the state's focus on education.
"For Tennesseans who don't follow news out of the State Capitol every day, I think you can take away two main things from this session: education and fiscal strength," stated Haslam.
«Read the rest of this article»
APSU Sports Information

Muscle Shoals, AL – Although Austin Peay State University men's golf team has won eight Ohio Valley Conference championships, it will seek its first under Robbie Wilson when it competes, Monday-Wednesday, in the league championship tournament at The Shoals on the Robert Trent Jones Golf Trail in Alabama.
The 54-hole men's championship will be competed on the par-72 Fighting Joe course, a 7,258-yard layout, with 74.0 slope and 135 course ratings.
«Read the rest of this article»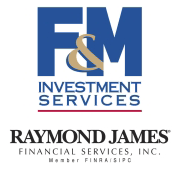 Clarksville, TN – The economic data remained consistent with a lackluster to moderate pace of growth in the near term. Building permits and housing starts disappointed in March, reflecting a pullback in multi-family activity (which appears to have been unsustainably strong in 2015).
Single-family permits, the key figure in the report, fell 1.2%, but the first quarter total was 15.2% higher than in 1Q15. Existing home sales rebounded from a soft February (likely reflecting weather effects in the Northeast and Midwest). The Index of Leading Economic Indicators rose 0.2%, following three consecutive monthly declines.
«Read the rest of this article»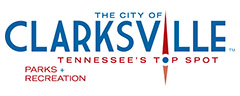 Clarksville, TN – The weekly Clarksville Parks and Recreation Department Recreation Report provides Clarksvillians with a glimpse at the activities and events that are available from the Parks and Recreation Department for them to enjoy together as a family.
This weeks highlights include: Free Sunrise Yoga, Visual Healing Arts and Adaptive Swim Day.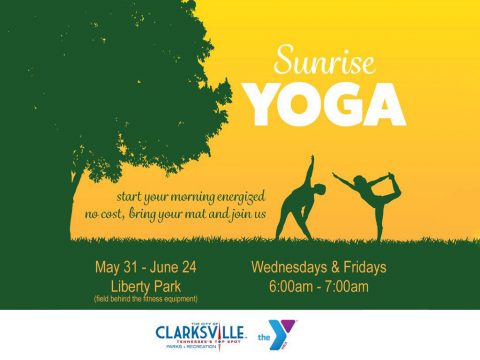 «Read the rest of this article»
APSU Sports Information

Clarksville, TN – Will Healy was brought in to provide direction to Austin Peay State University football team, but part of his appeal was his experience coaching the offensive side of the ball.
If Saturday's Red-and-White Spring Game was any indication, Healy (and new Governors offensive coordinator Wes Satterfield) have got the Midas Touch.
«Read the rest of this article»
Written by Jim Banke
NASA Aeronautics Research Mission Directorate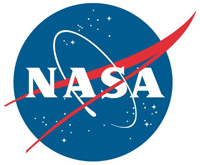 Washington, D.C. – History is about to repeat itself.
There have been periods of time during the past seven decades – some busier than others – when the nation's best minds in aviation designed, built and flew a series of experimental airplanes to test the latest fanciful and practical ideas related to flight.
Short wings. Long wings. Delta-shaped wings. Forward swept wings. Scissor wings. Big tails. No tails. High speed. Low speed. Jet propulsion. Rocket propulsion. Even nuclear propulsion – although that technology was never actually flown.
«Read the rest of this article»