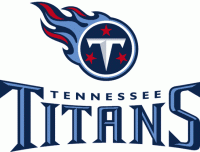 Nashville, TN – The Tennessee Titans picked up Penn State defensive tackle Austin Johnson Friday with the 43rd overall pick in the second round of the 2016 NFL Draft.
At the NFL Combine, the 6'4″ 314 pound Johnson ran a 5.32 second 40 yard dash and had a 26 inch vertical jump.
Johnson started 13 games for the Penn State Nittany Lions racking up 15 tackles for loss and 6.5 sacks. He returned a fumble 71 yards for a touchdown against San Diego State.
«Read the rest of this article»
Jake Surkamp Strikes out 10 in Sounds debut
Round Rock, TX – Renato Nunez broke a scoreless tie with a solo shot to left field in the top of the fourth inning to spark a three run inning and the Sounds hung on for a 3-2 win against the Round Rock Express at Dell Diamond on Friday night.
Nunez's home run in the fourth triggered a two out rally as Matt Olson's laced a two-run double to right to score Andrew Lambo and Jake Smolinski to put the Sounds up 3-0.
Sounds starter Eric Surkamp was dealing after being optioned earlier in the week by Oakland.
«Read the rest of this article»
APSU Sports Information

Cape Girardeau, MO – A grand slam from Danielle Liermann, Friday at the Southeast Softball Complex, proved to be all the runs Austin Peay State University's softball team would need in its Ohio Valley Conference victory versus Southeast Missouri, with the Lady Govs coming away with a 7-3 victory, before dropping the second game, 15-6.
«Read the rest of this article»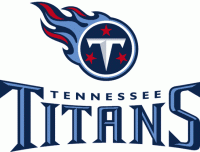 Nashville, TN – The Tennessee Titans has selected Clemson Tigers outside linebacker (OLB) Kevin Dodd in the second round of the 2016 NFL Draft with the 33rd Overall pick.
At 6'5″, the 277 pound Dodd ran a 4.86 second 40 yard dash at the NFL Combine. He has a 30 1/2″ vertical leap and a 9'2″ broad jump.
At Clemson, Dodd had 12 sacks, 23.5 tackles and 62 tackles for a loss last season. He ended with a season streak of five consecutive games with a sack.
«Read the rest of this article»
Save Lives During National Distracted Driving Awareness Month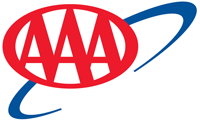 Knoxville, TN – April is National Distracted Driving Awareness Month. AAA – The Auto Club Group are reminding motorists to Slow Down, Move Over.
The law requires motorists to give adequate space to law enforcement, tow truck drivers, utility service vehicles and other first responders that are stopped on the side of the road.
«Read the rest of this article»

Clarksville, TN – In August, Sarah Huff, a former high school dropout, will board a plane for the United Kingdom to begin graduate school at The London School of Economics and Political Science—a university recently labeled "the world's leading dedicated social science institution."
"I'll admit I was a bit hesitant to apply because I don't have a lot of the background that people have when they go to these bigger schools," Huff said recently.
«Read the rest of this article»

Nashville, TN – David Younger, a well-respected milling and paving crew supervisor for the Tennessee Department of Transportation (TDOT), was killed in the line of duty on Thursday, April 28th.
The milling crew was stopped on the shoulder of I-40 in Hickman County to change a flat tire when a tractor trailer struck one of the parked vehicles, killing Younger and injuring three other TDOT employees.
«Read the rest of this article»
Austin Peay Sports Information

Clarksville, TN – In the final weekend of competition before the 2016 Ohio Valley Conference Outdoor Track and Field Championships, several Austin Peay State University student-athletes will enjoy a homecoming of sorts at the Memphis Invitational, hosted by the University of Memphis at the Murphy Sports Complex.
«Read the rest of this article»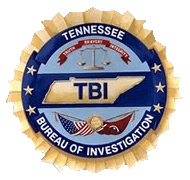 Nashville, TN – Special Agents in the Tennessee Bureau of Investigation's Human Trafficking Unit, assisted by Drug Investigation Division Agents and the Clarksville Police Department, have arrested and charged a Clarksville man accused of trafficking a juvenile for the purpose of sex.
After receiving information from the National Human Trafficking Hotline this week, TBI Agents began investigating Michael Scott Helton. During the course of the investigation, Agents developed information that this week Helton, an unregistered sex offender, trafficked a 17-year-old female for the purpose of providing a commercial sex act at a motel in Clarksville, TN.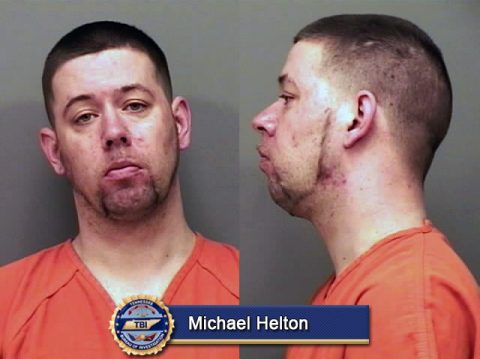 «Read the rest of this article»
APSU Sports Information

Dallas, TX – Two Austin Peay State University (APSU) football players are part of the 2016 National Football Foundation & College Football Hall of Fame (NFF) Hampshire Honor Society, recognizing college football players from all divisions who maintain a 3.2 GPA or better.
Linebacker Adam Noble and punter Evan Toby were among the record 868 players honored as the Society celebrates its 10th year.
«Read the rest of this article»