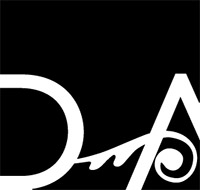 Clarksville, TN – Downtown Artists Co-op (DAC) is proud to announce 'Wanderings', an exhibit by member artists Leah Foote and Connie Livingston-Dunn. Glenda Rohner will also exhibit an installation art piece named "influence" in DAC's window galleries this month.
The opening reception will be on Thursday, May 5th from 5:00pm till 8:00pm. "Wanderings" and "influence" will be on display through May 28th.
Leah and Connie titled their show Wanderings because that word fits so perfectly with their styles of art. Both find that, similar to the exploration of new locales and settings, their journeys in art are explorations of new subjects and techniques.
Connie's fanciful realizations range from her digital fractal imaging to exploring different media and the use of the unusual combined with more traditional materials. In the same vein, Leah's subject matter reveals whatever catches her interest at the moment from collage abstracts to her newly discovered love of painting en plein aire.
Connie is fond of the Japanese term "wabi-sabi" meaning the acceptance of imperfection, and transience. They both feel their art fits this description. Art will never be perfect, nor should it remain static, but should always be changing.
Connie Livingston-Dunn has been experimenting with new directions in mixed media and digital art. Her wanderings have meandered through mixed media collages on watercolor paper, alcohol inks on collaged backgrounds, cold wax and oil paint with stamped and printed papers, and to textured surfaces on canvas and fiberboard with objects arranged to tell a story.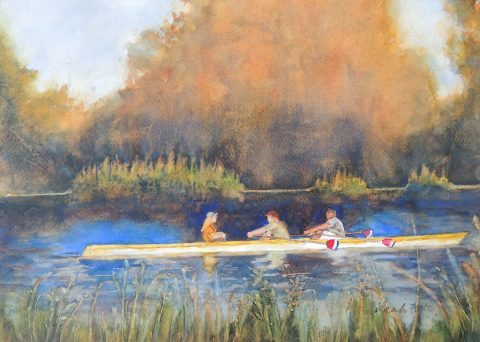 She has taken some of her artworks, imported photos of them into her fractal program and spun them into new fractal visions. She likes viewers to unravel the stories, symbols and unspoken poetry within the artworks to experience an altered point of view and new way of seeing.
Some of her artworks and photographs are used as illustrations for stories and poetry that she writes on cowbird.com. As a retired art therapist, she has recently begun a new phase in her art journaling process with a variety of media.
Leah has been seriously devoting time to art since she retired from a career in education in 2007. She began her college career as an art major but soon was drawn to English and later elementary education.
She graduated from Mississippi State College for Women (now Mississippi University for Women). After she and her husband moved to Clarksville in 1970, she added additional education endorsements and earned a Masters Degree from Austin Peay State University.
Upon retiring, Leah returned to her love of watercolor and took watercolor lessons from Gail McDaniel for several years and has taken classes from Gayle Levee trying to apply watercolor techniques to her classes in oils. She has continued painting with groups of friends and attending workshops to learn from artists she admires, including Iain Stewart and Karlin Holman, with the goal of learning to adapt parts of what they do to her own style.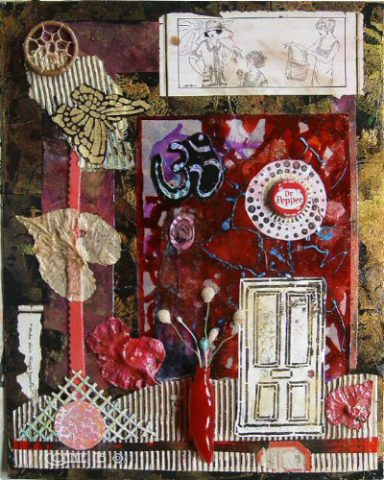 She recently joined the Chestnut Society and has discovered the joy of the immediacy of painting on location and from life. Her current focus is trying to apply the freshness of plein aire painting to her studio work.
Leah is a member of the Downtown Artists Co-op in Clarksville, the Tennessee Watercolor Society, and the 2 Rivers Society of Painters.
The DAC will be serving up fabulous appetizers, punch and wine during the opening reception. As always, the DAC opening is a central part of Clarksville's First Thursday Art Walk, a wonderful evening of art, music and more in beautiful Historic Downtown Clarksville. First Thursday Art Walk occurs regularly on the first Thursday of each month.
Current exhibits will be on display the entire month of May. The DAC Gallery is located at 96 Franklin Street, in Downtown Clarksville, TN. DAC will be open Noon-4:00pm, Wednesday- Friday and 10:00am-6:00pm on Saturday. See our website at www.downtownartistsco-op.com or visit us on Facebook for more information.
DAC thanks Dee Boaz, Dr. John Letty, The Framemaker and Sango Fine Wines & Spirits for sponsoring this month's exhibit.