Nashville Sounds 12 Hits is Most Since April 21st at Colorado Springs
Des Moines, IA – The Nashville Sounds used two big innings to score a series-opening 8-5 win over the Iowa Cubs at Principal Park Tuesday night.
Trailing 3-0, Nashville exploded for five runs in the fourth inning, and then another three runs in the sixth.
Max Muncy started the scoring for the Sounds with a bang when he launched a solo homer off Iowa starter Stephen Perakslis to start the fourth.
The right-handed Parakslis turned around and retired the next two batters, but then allowed the next four Sounds to reach and ultimately score.
«Read the rest of this article»
Nashville, TN – The National Weather Service (NWS) in Nashville as issued a severe thunderstorm watch which is in effect until 6:00am CDT for Clarksville-Montgomery County and the following locations Tennessee.
Tennessee counties included are Anderson County, Campbell County, Cannon County, Cheatham County, Claiborne County, Clay County, Cumberland County, Davidson County, De Kalb County, Dickson County, Fentress County, Houston County, Humphreys County, Jackson County, Macon County, Montgomery County, Morgan County, Overton County, Pickett County, Putnam County, Roane County, Robertson County, Rutherford County, Scott County, Smith County, Stewart County, Sumner County, Trousdale County, Union County, Van Buren County, Warren County, White County, Williamson County, and Wilson County.
«Read the rest of this article»
APSU Sports Information
Clarksville, TN – Austin Peay State University's baseball team fell into a big hole early and could not climb out in a 17-3 nonconference loss to Middle Tennessee, Tuesday afternoon at Raymond C. Hand Park.
Middle Tennessee (18-31) wasted no time getting on the scoreboard, scoring three runs in the first inning as part of a 10-run opening barrage over the first three frames.
«Read the rest of this article»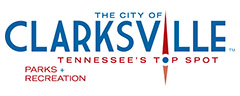 Clarksville, TN – A popular a scenic trail that connects to the Commerce Street pedestrian bridge and ends just before Valleybrook Park now stretches a little further.
After more than a year of work, a ribbon cutting ceremony will be held on Wednesday, May 11th at 10:00am to celebrate the completion of construction activity for the Upland Trail extension. The new section includes stairs that connect the trail from Commerce Street to Public Square.
«Read the rest of this article»
Nashville, TN – The National Weather Service in Nashville has issued a Tornado Warning for Northern Montgomery County in Middle Tennessee until 8:30pm CDT.
At 8:01pm CDT, a severe thunderstorm capable of producing a tornado was located near Fort Campbell Kentucky north, moving east at 35 mph.
Tornado watch 162 is in effect until 11:00pm CDT for the following locations Tennessee. Tennessee counties included are Benton County, Carroll County, Cheatham County, Clay County, Davidson County, and Dickson County.
«Read the rest of this article»

Clarksville, TN – A famous '50s foursome worth a million. A prince who will be king. That lad of Wilde's who never grows old. A half woman, half fish. This is just a sampling of what awaits the corner of Franklin and First in 2016-2017.
For the fourth consecutive year, Mark, Ricki, John Mark and Will Holleman will host "Happenin' at the Hollemans," an evening of entertainment featuring the unveiling of the Roxy Regional Theatre's highly-anticipated "Season 34: Play Your Part" on Monday, May 23rd, from 5:30pm to 7:30pm.
«Read the rest of this article»

Clarksville, TN – On June 15th, a group of professional university photographers will take over the Austin Peay State University Red Barn and convert the building's old basketball court into a temporary photo studio.
From 2:00pm-5:00pm that afternoon, these photographers—known for creating official and iconic images for institutions across the country like the University of Wisconsin, Baylor University and Wake Forest University —will take free portraits of any local individual with a direct military connection—including active duty soldiers, veterans and their families.
«Read the rest of this article»
Nashville, TN – A Cheatham County man is charged with TennCare fraud in connection with the sale of prescription drugs paid for by the state's health care insurance program.
The Office of Inspector General (OIG), with the assistance of the Cheatham County Sheriff's Office, today announced the arrest of David Lee Weaks, 51, of Ashland City.
«Read the rest of this article»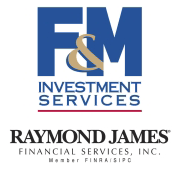 Clarksville, TN – The economic data were mixed, but generally consistent with moderately strong economic growth in the near term. Motor vehicle sales rebounded in April, from what appears to have been an Easter-related decline in March.
The ISM surveys split; manufacturing a bit softer, non-manufacturing a bit stronger. Nonfarm payrolls rose by 160,000 in the initial estimate for April, below the median forecast (+200,000), but not horrible (note that the economy added 1.057 million jobs before seasonal adjustment).
«Read the rest of this article»
Written by Sgt. Katie Eggers
Headquarters, 101st Airborne Division (Air Assault)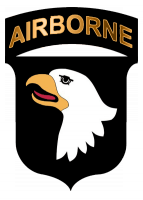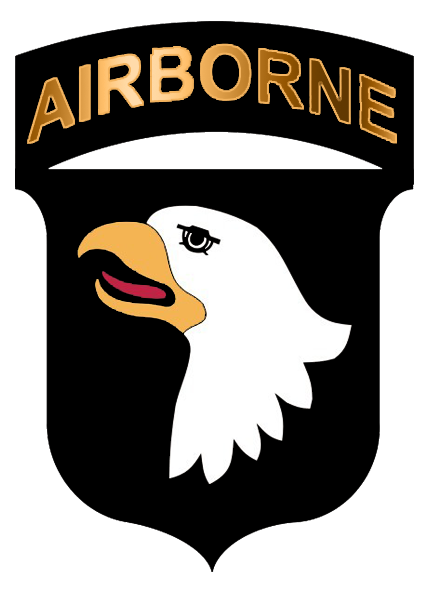 Baghdad, Iraq – Passover is one of the most celebrated Jewish holidays. It is an eight-day celebration that starts with a Seder meal commemorating the biblical story of when the Angel of Death passed over the homes of Israelites, sparing their first-born children and ultimately emancipating them from slavery in ancient Egypt.
From April 28th to April 30th, Jewish service members and civilian contractors deployed in support of Combined Joint Force Land Component Command – Operation Inherent Resolve celebrated Passover services and Seder meals provided by a rabbi at the Baghdad Diplomatic Support Center in Iraq.
«Read the rest of this article»