Clarksville, TN – On June 15th, a group of professional university photographers will take over the Austin Peay State University Red Barn and convert the building's old basketball court into a temporary photo studio.
From 2:00pm-5:00pm that afternoon, these photographers—known for creating official and iconic images for institutions across the country like the University of Wisconsin, Baylor University and Wake Forest University —will take free portraits of any local individual with a direct military connection—including active duty soldiers, veterans and their families.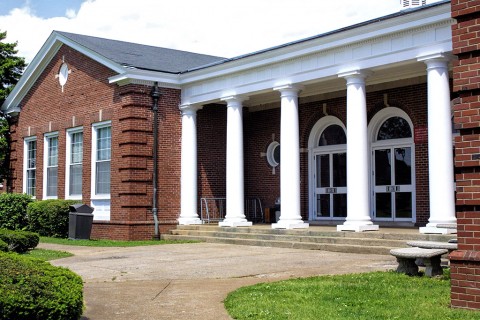 The free shoot, known as the Help-Portrait Event, is part of the University Photographers' Association of America's (UPAA) 2016 Annual Technical Symposium, hosted this year by APSU's Office of Public Relations and Marketing from June 13th-17th.
"UPAA is thrilled to be involved in the Help-Portrait Event, and using our talents to create lasting, tangible memories is the least we can do for those who are willing to give so much," said Glenn Carpenter, UPAA president and photographer at Moraine Valley Community College.
A traditional portrait session with a skilled, professional photographer can end up costing several hundreds of dollars, and customers often have to wait weeks or months to receive their photos.
At the UPAA's Help Portrait Event, eligible participants will have their portrait taken by some of the top photographers working at colleges and universities across the country, and the participants will go home that day with a printed copy of their photograph.
The entire event is free, with photographers donating their time and skills, and sponsors donating equipment such as cameras and printers. This year's sponsors include Nikon, Canon, Fujifilm, Benro, Libris, elinchrom, Ilford, Phottix, PhotoVideo.edu, Roberts Camera, Sekonic, Tamron, ProFoto, and Rogue/ExpoImaging.
Celebrity photographer Jeremy Cowart founded the Help-Portrait movement back in 2008 as a way for photographers to give back to local communities. He served as a featured speaker at the 2014 UPAA Symposium, and his presence inspired the photographers to host an event of their own.
"The first time we did this as a group was at Samford University in Alabama," Beth Lowary, APSU photographer and UPAA member, said. "We worked with a women's shelter there, offering to do something nice for women who maybe hadn't had something nice done for them in a while. Everyone had a great time with that, and we were excited to do it again at APSU this year."
The association decided to focus this year's event on the military community because the 2016 symposium will be in Clarksville, which is near Fort Campbell, and because one of the featured speakers will be Stacy Pearsall, a combat disabled Air Force veteran and the first woman to ever win the Military Photographer of the Year award twice.
The photographers at this June's Help-Portrait Event will only be able to accommodate about 200 appointments that day, so eligible participants need to pre-register at www.apsu.edu/photography/help-portrait
Additional information on the event is also available on that website.