Team Sits One Game Back of .500 at 18-19
Nashville, TN – A balanced offense led the Nashville Sounds to a 6-3 win over the Fresno Grizzlies in front of 7,423 fans Sunday afternoon at First Tennessee Park.
Coupled with last night's win over Fresno (15-21), it marks just the second time this year the Sounds (18-19) have won two home games in as many days.
All but one player in Nashville's starting lineup had at least one hit, RBI or run scored.
Fresno's Jon Singleton gave the Grizzlies a 1-0 lead in the top of the first when he knocked in Tony Kemp who started the game with a single.
«Read the rest of this article»
APSU Sports Information
Edwardsville, IL – Third baseman Logan Gray worked a bases-loaded walk and right fielder Chase Hamilton hit a two-run double in the 10th inning to lead Austin Peay State University's baseball team to a 7-4 come-from-behind, extra-inning victory against SIU Edwardsville, Sunday, in Ohio Valley Conference action at Simmons Baseball Complex.
«Read the rest of this article»
Family Camp Out at the Zoo
Nashville, TN – Ever wonder what Nashville Zoo is like at night? Now's your chance to find out at Zzzoofari Slumber set for May 28th-29th.
Join the Zoo for a unique camping experience as you sleep under the stars just a short distance away from the snoozing animals.
Zzzoofari Slumber is an overnight camp session for families and escorted children (recommended for ages 4 – 12). Enjoy a variety of activities that include hayrides, carousel and zip line rides (until 7:00pm), inflatables, an animal show, crafts, evening hot dog and marshmallow roast and a full breakfast and admission to the Zoo on Sunday.
«Read the rest of this article»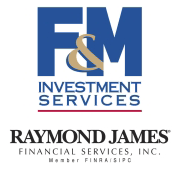 Clarksville, TN – The economic calendar was quiet until the end of the week. April retail sales results surprised to upside, with upward revisions to February and March. This ran counter to generally weak monthly sales reports from a number of individual retailers.
March sales were likely distorted (and depressed) by the early Easter. Results reflected strong trends in nonstore retailers (which includes Internet retailers), restaurants (helped by low gasoline prices, but also reflecting a long-term trend of households taking more meals outside the home), and drug stores (which likely reflects runaway prices of pharmaceuticals).
«Read the rest of this article»

Clarksville, TN – The vast majority of the country is comprised of large, often underdeveloped, swatches of the Great Plains, Midwest and Appalachia, While the concrete towers dotting the skylines of New York City, Los Angeles and other major metropolitan areas are more frequently associated with the United States.
Rural areas, defined as areas home to 2,500 people or less, make up 72 percent of the United States' land mass. Despite that overwhelming mass of land, according to the 2010 Census, rural areas contain just 19.3 percent of the country's total population.
«Read the rest of this article»

Clarksville, TN – On Tuesday, May 17th, 2016 the Goodwill Career Solutions Center at 1937 Madison Street will host a job fair for Randstad from 11:00am until 2:00pm.
Randstad seeks to fill 60+ full time assembly line positions for Electrolux in Springfield, TN. Starting pay rate is $11.00 per hour. Benefits are medical, dental, life and disability. For more information, call 931.436.2133.
«Read the rest of this article»
APSU Sports Information

Nashville, TN – Underrated? Overlooked? Probably not anymore.
An Austin Peay State University track and field team that battled injury, illness and inconsistency throughout the 2016 season and entered the weekend under the radar righted the ship at the perfect moment, securing a third-place team finish at the 2016 Ohio Valley Conference Outdoor Championships.
It's the third straight season that Austin Peay has finished in the top-three at the OVC Outdoor Championships.
«Read the rest of this article»
American Heart Association Rapid Access Journal Report
Dallas, TX – Nationwide, fewer people overall are being hospitalized for ischemic strokes, which are caused by artery blockages, but among young people and African-Americans, stroke hospitalizations are rising, according to new observational research in Journal of the American Heart Association, the Open Access Journal of the American Heart Association/American Stroke Association.
Between 2000 and 2010, the number of adults admitted to US hospitals with ischemic stroke fell 18.4 percent, according to researchers who analyzed a national database which collects information on about 8 million hospital stays each year. Ischemic strokes are the most common type of stroke.
«Read the rest of this article»
Written by Gina Anderson
NASA Headquarters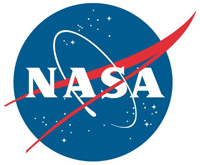 Washington, D.C. – NASA has selected eight technology proposals for investment that have the potential to transform future aerospace missions, introduce new capabilities, and significantly improve current approaches to building and operating aerospace systems.
Awards under Phase II of the NASA Innovative Advanced Concepts (NIAC) Program can be worth as much as $500,000 for a two-year study, and allow proposers to further develop concepts funded by NASA for Phase I studies that successfully demonstrated initial feasibility and benefit.
«Read the rest of this article»