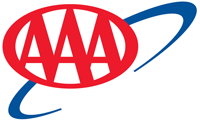 Tampa, FL – Motorists are seeing the gas prices hit their highest average since October, yet motorists saw very little movement at the pump this week. The national average increased 1 cent from last week and has remained above $2.00 a gallon for 53 consecutive days.
"Motorists are seeing some of the highest prices at the pump of the year," said Josh Carrasco, spokesman, AAA – The Auto Club Group.
"Even though prices are up nearly 50 cents from this year's low, drivers are on pace to see the lowest summer gas prices in over a decade. Volatility in both gas and oil prices are expected in the short term, but barring any unforeseen price spikes or fuel shortages, gas prices should peak within the next month or two, like they did last year," stated Carrasco.
West Texas Intermediate crude oil prices hit their highest price point of 2016, $46.70 a barrel, following a monthly report by the International Energy Agency that showed global demand increasing for the first quarter of 2016 and projected global supply growth to slow during the second half of the year.
WTI prices did settle 49 cents lower on Friday at $46.21 per barrel at the close of formal trading on the NYMEX, but this settlement reflects a $2.77 increase from Monday's close.
Regional Gas Prices
Florida: the state average price of $2.19 is 2 cents less than a week ago, 13 cents more than a month ago, and 43 cents lower than this time last year. The Florida average has been decreasing for 11 straight days, by a few fractions of a cent per day.
Georgia: the state average price of $2.16 is 3 cents higher than a week ago, 8 cents more than a month ago, and 41 cents less than a year ago. The Georgia average has been on the decline for 9 days in a row.
Tennessee: the state average price of $2.05 is 2 cents more than a week ago and 12 cents more than a month ago, but 39 cents less than a year ago.
Current and Past Price Averages
Regular Unleaded Gasoline
Sunday
Saturday
Week Ago
Month Ago
Year Ago
National
$2.221
$2.220
$2.212
$2.110
$2.690
Florida
$2.189
$2.192
$2.206
$2.064
$2.619
Georgia
$2.160
$2.162
$2.188
$2.082
$2.567
Tennessee
$2.051
$2.051
$2.067
$1.927
$2.439

Click here

to view current gasoline price averages
AAA updates fuel price averages daily at http://www.fuelgaugereport.aaa.com/. Every day up to 120,000 stations are surveyed based on credit card swipes and direct feeds in cooperation with the Oil Price Information Service (OPIS) and Wright Express for unmatched statistical reliability. All average retail prices in this report are for a gallon of regular, unleaded gasoline.
About The Auto Club Group
The Auto Club Group (ACG) is the second largest AAA club in North America.  ACG and its affiliates provide membership, travel, insurance and financial services offerings to over 9 million members across eleven states and two U.S. territories including Florida, Georgia, Iowa, Michigan, Nebraska, North Dakota, Tennessee, Wisconsin, Puerto Rico and the U.S. Virgin Islands; most of Illinois and Minnesota; and a portion of Indiana.
ACG belongs to the national AAA federation with more than 56 million members in the United States and Canada and whose mission includes protecting and advancing freedom of mobility and improving traffic safety.