APSU Sports Information
Clarksville, TN – Austin Peay State University's baseball team wraps up its 2016 regular-season slate with a nonconference three-game series against Big 12 opponent Oklahoma at Raymond C. Hand Park.
Due to inclement weather, the teams will start the series with a 3:00pm, Thursday doubleheader. After an off day, Friday, to avoid rain the teams will conclude the regular season with an 11:30am, Saturday contest.
«Read the rest of this article»

Clarksville, TN – Clarksville Police Department is partnering with the Tennessee Highway Safety Office to increase seat belt enforcement from May 23rd to June 5th, surrounding of one of the busiest travel weekends of the year.
"If you ask the family members of those unrestrained people who were killed in crashes, they'll tell you—they wish their loved ones had buckled up," said Lt. Philip Ashby. "The bottom line is that seat belts save lives. If these enforcement crackdowns get people's attention and get them to buckle up, then we've done our job. There is no good excuse for not wearing a seat belt."

«Read the rest of this article»

Clarksville, TN – The Austin Peay State University Department of Music will host a two-day finger style guitar camp on June 14th-15th for students in grades 4-12.
The camp will promote music literacy through group rehearsals, guitar clinics and workshops, culminating in a guitar ensemble concert to end the camp.
«Read the rest of this article»

Clarksville, TN – The Clarksville Police Department, Tennessee Highway Patrol, Kentucky State Police, Christian County Sheriff's Department, Montgomery County Sheriff's Department, Hopkinsville Police Department and Oak Grove Police Department will be conducting roadside safety checkpoints and saturation patrols on May 20th, 2016 and May 21st, 2016 in Montgomery County, Tennessee and Christian County, Kentucky.
The locations of the checkpoints will be on U.S. 41-A near the state line. Saturation Patrols will be on U.S. 41-A, Tennessee State Routes 374 & 236, Kentucky State Routes 400, 115 & 911.
«Read the rest of this article»
Clarksville, TN – Twenty-two teams descended onto Clarksville's Heritage Park May 14th-15th for the H&S Farms Strawberry Slam hosted by USSSA's Clarksville Travel Ball.
Baseball and softball teams from Tennessee and Kentucky competed for a championship and fresh picked strawberries.
"The primary focus of USSSA is the development of programs that allow for teams of all skill levels to compete against one another.  Clarksville Travel Ball's vision is to provide an opportunity for local players to participate in tournament atmospheres," stated Brian Walker, USSSA area director.
«Read the rest of this article»
Patrons with fines on their accounts can exchange one food donation for $1.00 in eligible fines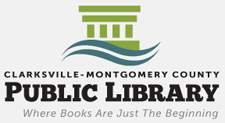 Clarksville, TN – All this week and through next Friday, May 27th, the Clarksville-Montgomery County Public Library is accepting food donations in exchange for $1.00 of eligible fines for each item.
This year's Food for Fines benefits Manna Café, a non-profit organization that feeds the hungry.
«Read the rest of this article»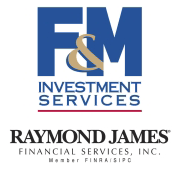 Clarksville, TN – Growing up, many of us viewed Social Security as a continuation of our work income, something we'd automatically receive upon retirement. Then reality struck, and we learned there's more to claiming and receiving Social Security benefits.
So much more. And the strategies to maximize this important source of retirement income can be complicated.
One strategy, known as "file and suspend," became popular among married couples. The higher earning spouse would file for Social Security benefits once he or she reached full retirement age (FRA) – and immediately suspend them.
«Read the rest of this article»

Clarksville, TN – On Saturday, May 14th, 2016, the Clarksville Police Department held a 5k Run/Walk to raise money for C.O.P.S. (Concerns of Police Survivors). The event was held at the Clarksville Police Department Headquarters located at 135 Commerce Street. The entry fee was $25.00.
"Today we had a 5k community participation event. I wanted the community and the police department to meet up with each other and have a nice event on a beautiful day," said CPD Captain Scott Thornton.
«Read the rest of this article»
Governor Bill Haslam, Commissioner Randy Boyd Announce 15 Communities to Receive Site Development Grants
Nashville, TN – Tennessee Governor Bill Haslam and Economic and Community Development Commissioner Randy Boyd have announced that 15 communities will receive $5.7 million in Site Development Grants to prepare economic development sites for market.
The Site Development Grant program is part of the larger Rural Economic Development Fund announced by Haslam and Boyd last October.
«Read the rest of this article»
Written by Steve Koppes
University of Chicago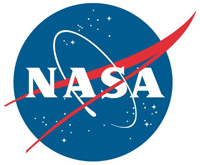 Chicago, IL – The four planets of the Kepler-223 star system appeared to have little in common with the planets of our own solar system today. But a new study using data from NASA's Kepler space telescope suggests a possible commonality in the distant past.
The Kepler-223 planets orbit their star in the same configuration that Jupiter, Saturn, Uranus and Neptune may have had in the early history of our solar system, before migrating to their current locations.
«Read the rest of this article»