Right-hander Matches Career-Best Seven Innings
Nashville, TN – Daniel Mengden continued his torrid stretch and delivered seven stellar innings to lead the Nashville Sounds to a 2-1 win over the Sacramento River Cats in front of 5,492 fans Friday night at First Tennessee Park.
It's the sixth consecutive win for the Sounds who are now three games above .500 at 22-19 and sit in first place in the American South Division. They've won eight of their last nine games at home.
Mengden's last three outings have been seven inning starts. Since being promoted from Double-A Midland on May 2nd, he has allowed two earned runs in 27 innings. Between Midland and Nashville, he has allowed a total of four earned runs in 50 innings.
«Read the rest of this article»

Clarksville, TN – Today, Friday, May 20th, 2016 at 1:00pm, the Clarksville Police Department, Tennessee Highway Patrol, Kentucky State Police, Christian County Sheriff's Office, Montgomery County Sheriff's Office, Hopkinsville Police Department and Oak Grove Police Department put on a press event that was coordinated by the Tennessee Highway Safety Office (THSO).
Law Enforcement Liaison (LEL) Tony Burnett from the THSO led the event by welcoming the media and others in attendance. He thanked all the law enforcement personnel representing each of the agencies and explained the Hands Across the Border (HATB) campaign.
«Read the rest of this article»

Clarksville, TN – Today, May 20th, 2016, members of the Clarksville Community, along with communities across the United States throughout this National Police Week, gathered to remember law enforcement officers who lost their lives in the line of duty and to honor their memory.
In 1962, President Kennedy proclaimed May 15th as National Peace Officers Memorial Day and the calendar week in which May 15th falls as "National Police Week." Established by a joint resolution of Congress in 1962, National Police Week pays special recognition to those law enforcement officers who have lost their lives in the line of duty for the safety and protection of others.
«Read the rest of this article»
Drivers should plan ahead for construction on I-40 and I-24

Nashville, TN – It's paving season in Tennessee, and this weekend there are two major interstate projects in the mid-state area that will have a significant impact on weekend travel.
Drivers should take note of the following scheduled construction activity on Interstate 24 in the Clarksville area and Interstate 40 in the Lebanon area.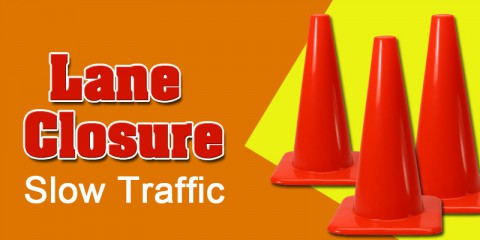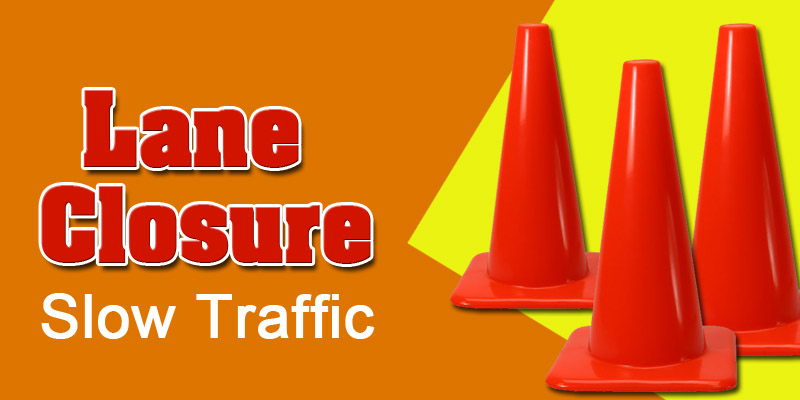 «Read the rest of this article»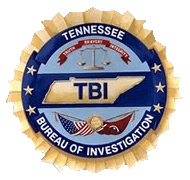 Nashville, TN – In a joint investigation, Special Agents from the Tennessee Bureau of Investigation and investigators from the Dickson Police Department have charged a White Bluff man in connection to the death of his former neighbor.
At the request of the Dickson Police Department and 23rd District Attorney General Ray Crouch, TBI Agents joined the investigation into the death of Cynthia Darlene Green on March 8th, shortly after authorities discovered the woman's body in her East Railroad Street apartment.
«Read the rest of this article»
Nashville, TN – The National Weather Service (NWS) in Nashville reports a low pressure area will move across Clarksville-Montgomery County and the mid-state today providing the potential for locally heavy rainfall.
Many spots will likely see accumulations of up to an inch of rain and some isolated spots could get between 2 and 3 inches. Localized ponding of water will be likely with the heavier showers and thunderstorms today.
«Read the rest of this article»
Written by 1st Lt. Daniel Johnson
2nd Brigade Combat Team, 101st Airborne Division (AA) Public Affairs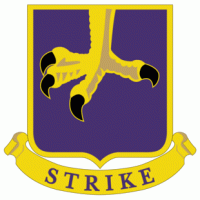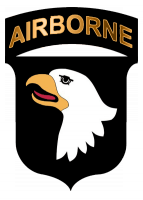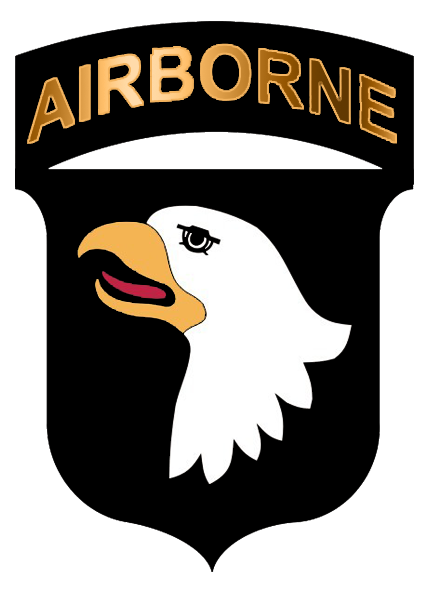 Asia – As the Soldiers of Task Force Strike arrive in theater as part of Operation Inherent Resolve on their way to many different locations throughout Iraq, personnel here ensure they get to where they need to go at the time they are supposed to.
Many of the liaisons here deployed early, arriving in the country weeks before other Soldiers to ensure that the conditions would be set for the task force's arrival.
"I deployed about three weeks ago" said CW1 Issac German, Task Force Strike mobility warrant officer. "My duty is to get all the Strike personnel and equipment from Fort Campbell to their end location, wherever that may be."
«Read the rest of this article»
Austin Peay Sports Information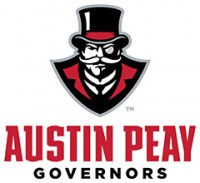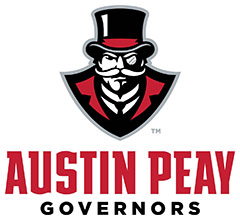 Fairfax, VA – Six Austin Peay State University student-athletes were named to the 2016 Arthur Ashe, Jr. Sports Scholar Teams, selected by Diverse: Issues In Higher Education magazine.
Senior Breigh Jones capped her stellar career with a third honor from the publication, while seniors Kymmalett Ross and Jessica Gray and junior Unjala Lester earned their second honors. Senior Tiasha Gray and sophomore Kirstin Robertson were first-time recipients of the honor.
Jones, Ross and Tiasha Gray were part of Austin Peay's 37-athlete graduation class that participated in the May 6th commencement exercises.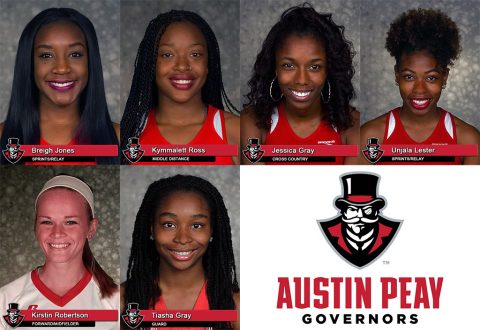 «Read the rest of this article»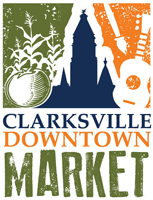 Clarksville, TN – This Saturday, May 21st, the Clarksville Downtown Market opens with approximately 70 vendors on hand offering local fresh produce, baked goods, local honey, milk, home décor, seasonal flowers and more.
The Clarksville Downtown Market will be open from 8:00am to 1:00pm every Saturday through October 8th, 2016 on the Public Square in the City Hall Parking Lot.
For five years in a row, Clarksville's Downtown Market, has been voted No. 1 in the state of Tennessee, in America's Favorite Farmers Markets contest, which was hosted by American Farmland Trust.
«Read the rest of this article»
APSU Sports Information

Clarksville, TN – For the sixth consecutive season, Austin Peay State University track and field will be sending at least one athlete to the NCAA East Preliminary, with freshman pole vaulter Savannah Amato slated to represent the red-and-white Friday, May 27th in Jacksonville.
Amato, Austin Peay's first pole vault qualifier since Carrie Burggraf, a three-time qualifier from 2008-10, is the third Austin Peay freshman in four years to advance to Preliminary competition, after Breigh Jones (2013) and Kaylnn Pitts (2014).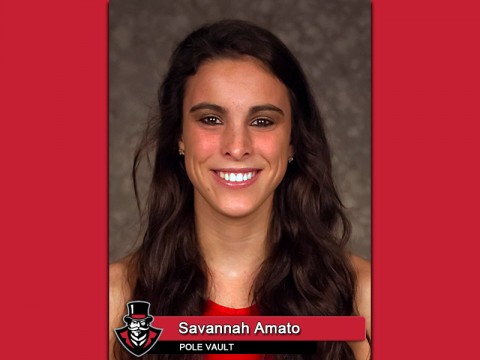 «Read the rest of this article»