Three Sounds Hit Homers In 12-6 Rout of Salt Lake
Salt Lake City, NV – Joey Wendle finishes a double away from the cycle and the Sounds get three home runs including a grand slam by Wendle to defeat the Bees 12-6 at Smith's Ballpark Saturday night.
Wendle finished 3-for-5 with a single, triple and a grand slam home run and had two opportunities in the seventh and ninth inning to get the elusive double but was unsuccessful.
Salt Lake took the early 2-0 lead with a Erik Kratz's two-run double in the bottom of the second inning plating Rey Navarro and Kyle Kubitza. The Bees added another run later in the inning on a RBI ground out by Ryan Jackson scoring Kratz to take a 3-0 lead after two innings.
«Read the rest of this article»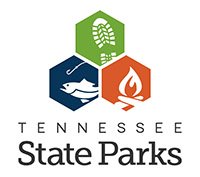 Nashville, TN – Tennessee State Parks will celebrate National Trails Day with free, guided hikes at all 56 parks on Saturday, June 4th.
The variety of ranger-led hikes will include historical tours, waterfall viewing, trail building and much more. With more than 1,000 miles of trails ranging from easy, paved paths to rugged backcountry trails to scenic waterways, there's a hike for everyone.
"Tennessee is home to some of the most beautiful hiking trails in the country and you won't be disappointed at any one of our state parks," said Deputy Commissioner for Parks and Conservation, Brock Hill. "From an experienced hiker to someone new to the outdoors, all are welcome to enjoy the day with us out on the trail."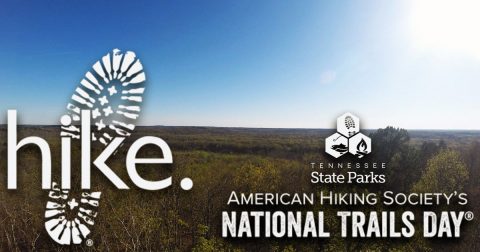 «Read the rest of this article»
APSU Sports Information
Jacksonville, TN – Ridge Smith and Clayton Smithson slashed run-producing 13th-inning doubles while senior closer Jared Carkuff threw 6.2 innings of relief as Austin Peay State University survived against Belmont, 7-4, Saturday afternoon, in a marathon Ohio Valley Conference baseball tourney elimination game at the Ballpark at Jackson.
«Read the rest of this article»
Written by Kerensa Crum
BACH Public Affairs volunteer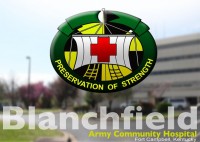 Fort Campbell, KY – For the second consecutive year, Blanchfield Army Community Hospital has been named as a Practice Greenhealth Partner for Change.
BACH officials were notified last month that the hospital was selected in recognition of its "ongoing commitment to improving its environmental performance and (its) pride in realizing a top standard of excellence in sustainability," according to the congratulatory letter.
«Read the rest of this article»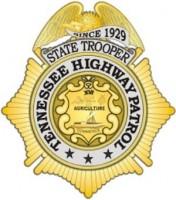 Memphis, TN – On May 20th, Trooper Owen Grear of the Tennessee Highway Patrol's (THP) Memphis District Interdiction Plus Unit (IPU) initiated a traffic stop that led to the discovery of approximately 116lbs of marijuana, and the arrest of an Arizona woman on felony drug charges.
Trooper Grear stopped a 2006, Dodge Caravan for a traffic violation on Interstate 40 at mile marker 26 in Shelby County.  As Trooper Grear made contact with the vehicle and the driver Karla D. Munoz, 23, of Phoenix, AZ, he observed a five-year-old child in the far rear seat lying down and unrestrained.
«Read the rest of this article»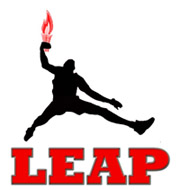 Clarksville, TN – Thanks to Ms. Regina Dillard, a single mom learned about the great services that the LEAP Organization offered to youth while working at the Department of Children's Services for referring her daughter Danielle to the program.
Danielle, while not an at-risk youth, was eager to participate. She learned about the goals of LEAP's youth enrichment programs. Danielle proudly mentions that LEAP changed her life in many different ways and helped her to develop the self-confidence that she needed to be successful.
«Read the rest of this article»
APSU Sports Information

Jacksonville, FL – It was unfortunately not the ending Savannah Amato imagined for her final meet of the 2016 outdoor season, but that doesn't diminish what she was able to accomplish in her first season at Austin Peay State University.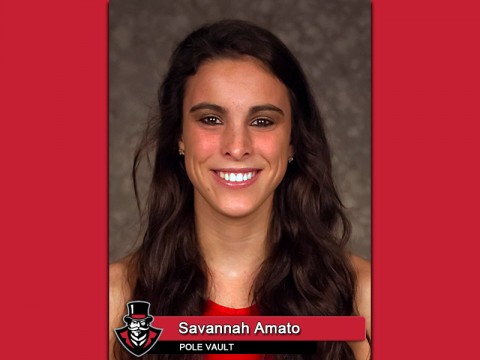 «Read the rest of this article»
CR submits nearly 250,000 signatures demanding change

Yonkers, NY – A new survey released by Consumer Reports today shows that the majority of consumers—73 percent—seek out foods labeled as 'natural' when they make food-purchasing decisions.
However, the term 'natural' on processed food labels has no clear meaning and is not regulated by any government agency. This is in contrast to 58 percent of consumers—15 percent less—who seek out the organic label, which is actually meaningful and backed by hundreds of pages of standards.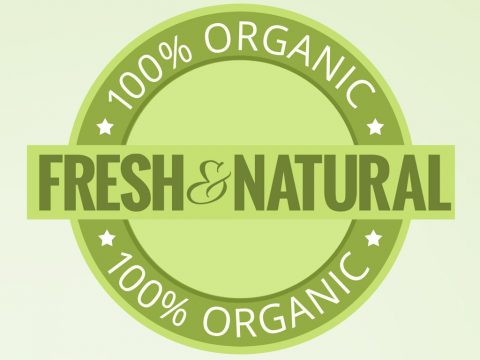 «Read the rest of this article»
Written by DC Agle
NASA's Jet Propulsion Laboratory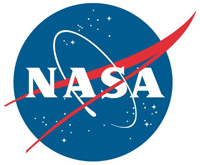 Pasadena, CA – Since its launch five years ago, there have been three forces tugging at NASA's Juno spacecraft as it speeds through the solar system. The sun, Earth and Jupiter have all been influential — a gravitational trifecta of sorts. At times, Earth was close enough to be the frontrunner.
More recently, the sun has had the most clout when it comes to Juno's trajectory. Today, it can be reported that Jupiter is now in the gravitational driver's seat, and the basketball court-sized spacecraft is not looking back.
«Read the rest of this article»