Clarksville, TN – Today, Monday, May 30th, 2016 at 3:30pm, Clarksville Police Officers responded a Robbery at the Tiny Town Food Mart on the 200 block of Tiny Town Road.
The store was robbed by an unknown black male wearing a black hoodie with a red hat and a mask or bandana over his face and appeared to be between 19 and 25-years-old. He was armed with a silver handgun and fled on foot.
«Read the rest of this article»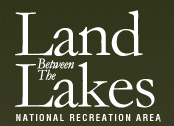 Land Between the Lakes, TN – The Homeplace 1850s Working Farm hosts the Pickin' Party Old-time Music Festival on Saturday and Sunday, June 11th and 12th, 2016 from 10:00am to 5:00pm.
Bring lawn chairs, ground blankets, to relax under the cool shade trees while enjoying old-time music. The festival offers open mic opportunities for local musicians and attendees.
«Read the rest of this article»
Clarksville, TN – Dunbar Cave State Park will hold cave hikes in June Wednesday through Sunday at 10:00am.
Due to the presence of White Nose Syndrome (WNS) in our cave, clean caving protocols are in effect.
Each person must bring two pairs of shoes- boots or shoes with good traction, and any type of footwear to change into so that the WNS fungus is not carried out on your shoes.
«Read the rest of this article»
Nashville Sounds Jaycob Brugman and Chad Pinder Extend Hitting Streaks
Salt Lake City, NV – Matt Olson batted home the Sounds first four runs in the game Monday afternoon from Smith's Ballpark. Olson launched a three-run homer in the fourth to lead the Sounds passed the Bees in an 8-3 win.
Sounds starter Daniel Mengden pitched the Sounds 15th quality start in the month of May for the Sounds in Mengden's third win as a Sound. Mengden allowed two runs for just the second time this season and his first with Nashville. The-right hander went 6.1 innings allowing three runs, two of which were earned, on six hits.
«Read the rest of this article»

Clarksville, TN – The Dave Loos Basketball Camp will be held June 6th through June 9th, 2016 at the APSU Dunn Center. Registration is Monday, June 6th from 7:30am until 8:45am. Cost is $125.00.
The Dave Loos Basketball Camp is designed to provide campers the opportunity to improve basketball skills through the reaching of solid fundamentals, all while building character, spending quality time together, fostering relationships and bonding through the game of basketball.
«Read the rest of this article»
Tennessee Fallen Heroes Medal Posthumously Awarded
Nashville, TN – Tennessee Governor Bill Haslam joined Tennessee Department of Veterans Services Commissioner Many-Bears Grinder and Major General Terry "Max" Haston of the Tennessee Military Department to pay tribute to seven service members killed in action to include four Marines and one Sailor killed in Chattanooga on July 16th, 2015.
«Read the rest of this article»
Written by the President of the United States of America
A Proclamation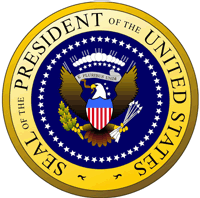 Washington, D.C. – With courage and a love of country that knows no limits, America's men and women in uniform exemplify patriotism at its core — stepping into harm's way to protect our people and to safeguard the ideals that have long sustained our democracy.
Those who serve under the stars and stripes embody the highest form of citizenship, and on Memorial Day, we pay solemn tribute to those brave Americans who laid down their lives to defend our freedom.
Since America's earliest days, proud patriots have forged a safer, more secure Nation, and though battlefields have changed and technology has evolved, the selflessness of our service members has remained steadfast.
«Read the rest of this article»
U.S. Department of Veterans Affairs
Washington, D.C. – The head of an organization of Union veterans — the Grand Army of the Republic (GAR), On May 5th, 1868, three years after the Civil War ended, established Decoration Day as a time for the nation to decorate the graves of the war dead with flowers. Major General John A. Logan declared that Decoration Day should be observed on May 30th.
It is believed that date was chosen because flowers would be in bloom all over the country.
The first large observance was held that year at Arlington National Cemetery, across the Potomac River from Washington, D.C.
«Read the rest of this article»

Clarksville, TN – On Monday morning, May 30th, 2016 at 1:23am hours, Clarksville Police Department Investigator Larry Harris responded to a crash at US-41A Bypass (Ashland City Road) and Gupton Lane.
A 2014 Nissan Maxima driven by 39-year-old Michael Main from Clarksville was going straight eastbound when it struck 41-year-old Howard Williams from Clarksville.
«Read the rest of this article»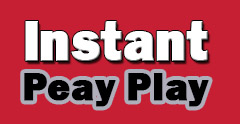 Clarksville, TN – With Austin Peay State University's baseball team elimination from the Ohio Valley Conference Championship Tournament this past Saturday the 2015-16 spring sports semester and overall athletic school year came to an end for the Governors.
Although their third-place finish isn't what the Govs wanted as they went into the tournament, their return to the post season, after falling just short of making the postseason the past two years, is a great starting point for the program and first-year head coach Travis Janssen.
«Read the rest of this article»