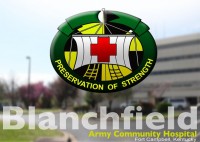 Fort Campbell, KY – The Military Health System is rolling out a unified outpatient survey system. The Joint Outpatient Experience Survey (JOES) is a single survey for all military treatment facilities across all services.
JOES will combine and standardize methods used by the Army, Navy, Air Force and Defense Health Agency/National Capital Region to learn about beneficiary health care experiences with the goal of making them better.
Servicemen and women, retirees and their family members receiving medical care at Fort Campbell will begin receiving JOES, the new standardized patient survey, in the mail beginning June 20th.
JOES replaces the Army Provider Level Satisfaction Survey, or APLSS – pronounced apples.
Patients will continue to receive APLSS surveys in the mail or by email until June 17th, but after June 17th Fort Campbell beneficiaries will receive JOES surveys in the mail.
The Defense Health Agency (DHA) believes the new survey will have considerable impact on how the MHS delivers health care. Whichever healthcare system service members, retirees and their families go to, they will receive the same questionnaire, and be able to relate their experience.
The Military Health System quoted Richard Bannick, the branch chief of the Decision Support Division within Defense Health Agency, recently. "With the Army, Navy, Air Force and DHA each having different surveys, it was difficult to accurately measure the quality of service we were providing to beneficiaries. But now that we have a standardized survey instrument, are using standardized sampling, and a universal means of delivery (such as mail and email), we will have better comparisons across the services. And these new elements will give us information to improve the level of service we provide."
"We encourage patients to take a few moments to fill out and return the surveys so that we can continue providing them the care they need and deserve," said Col. Rodney Gonzalez, BACH's deputy commander for clinical services. "Patient surveys assist us in knowing where improvements can be made and tell us what we are doing right. They also assist us financially so that we can put the money received from positive feedback on the surveys back into our patients' health care."