Nashville, TN – The National Weather Service (NWS) in Nashville reports upper level ridging influences will build across Clarksville-Montgomery County and Middle Tennessee as of Friday and into the weekend with a continuance of a strong surface ridging pattern. The warmest temperatures so far this year across Middle Tennessee will be experienced.
Highs on Friday will generally be in the low to mid 90s, with highs on Saturday and Sunday generally in the mid 90s, for locations west of the Cumberland Plateau higher elevations.
Dry conditions will continue through Saturday, with a slight chance of showers and thunderstorms across the mid state by Sunday afternoon, as some low level moisture works its way into our region.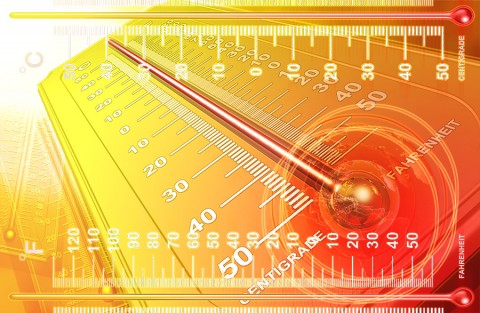 This moisture will result in just enough humidity across the mid state to support heat index values, in isolated locations west of the Cumberland Plateau region, especially across the Tennessee River Valley region, around 100 degrees on Sunday afternoon.
Even though these temperature and humidity values are expected to be below heat advisory and heat warning thresholds, those who will be outside, especially those participating in multiple outdoor events scheduled Friday into this weekend, should follow heat safety guidelines.
If at all possible, limit outdoor activities as much as possible. Drink lots of water. Avoid alcohol, as it lowers the bodies tolerance for heat and acts as a diuretic, meaning it speeds up dehydration, and affects the body's ability to regulate its temperature, and also raises the body`s blood pressure.
Some medications are also sensitive to heat. Both alcohol and, or particular heat sensitive medication consumption, could increase the risk of heat related illnesses like heat exhaustion or deadly heat stroke. Wear light clothing, wear sunscreen while outdoors, and if you need to work outdoors, do that in the early morning and evening hours. Check on the elderly, handicapped, homeless, and pets during this heat wave period also.
If you are out driving, before leaving your vehicle, remember to check your backseat to ensure that you are not leaving children and pets in your car, as temperatures in a locked car, with all windows rolled up, can quickly become deadly.
Please continue to monitor weather.gov/nashville, NOAA weather radio, and local media outlets for the latest on this developing heat situation across the mid state Friday into this weekend.
Counties Affected
Bedford County, Cannon County, Cheatham County, Clay County, Coffee County, Davidson County, De Kalb County, Dickson County, Giles County, Hickman County, Houston County, Humphreys County, Jackson County, Lawrence County, Lewis County, Macon County, Marshall County, Maury County, Montgomery County, Overton County, Perry County, Pickett County, Putnam County, Robertson County, Rutherford County, Smith County, Stewart County, Sumner County, Trousdale County, Warren County, Wayne County, Williamson County, and Wilson County.