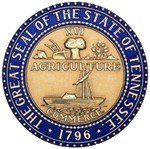 Nashville, TN – Tennessee House Majority Leader Gerald McCormick (R-Chattanooga) has announced that he has begun working with legal staff to craft legislation for the upcoming 110th General Assembly that would make it a hate crime to target police officers and first responders in Tennessee.
The bill, referred to as "Blue Lives Matter," would place public safety workers in a protected class, thus, increasing penalties and fines for violators who specifically target and attack these individuals.
"I have enormous respect for the men and women who put on a uniform and risk their lives on a daily basis to serve and protect our communities," said House Majority Leader Gerald McCormick. "Just recently, I read about an incident in our state that involved individuals firing multiple shots at a highway patrol station. Frankly, I'm tired of watching the news and seeing our public servants assaulted by those they protect. Individuals must realize that attacking a police officer or a firefighter or emergency medical personnel in this state, simply, will not be tolerated, and I believe this legislation will help meet that goal."
Just last month, Louisiana became the first state in the country to pass similar "Blue Lives Matter" legislation. Under their law, anyone convicted of a hate-crime related felony could face up to an additional $5,000 fine and five years in jail. A misdemeanor could result in a $500.00 fine and an additional six month prison sentence.
Gerald McCormick lives in Chattanooga and represents District 26, which is part of Hamilton County.