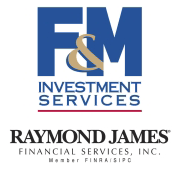 Clarksville, TN – The sharing economy – made up of peer-to-peer, access-driven businesses – is growing up quickly.
Just seven years ago, Airbnb began an online platform connecting people with extra space with travelers looking for a room; now it's a juggernaut recently valued at $25 billion with an average of 425,000 guests per night, 22% more than Hilton Worldwide.
Ridesharing company Uber, founded in 2009, has a similar story – it was valued at $51 billion in the summer of 2015, more than the market cap of Delta Airlines.
Nearly half of all U.S. consumers – 44% – are familiar with the sharing economy, and 19% have firsthand experience with these businesses, according to a 2015 report from professional services firm PwC. And this phenomenon continues to spread as more people share underused assets directly with peers willing to pay.
Expansion and Speed Bumps
Take healthcare for example. There are now several startups that marry high-tech platforms with old-fashioned house calls, such as Heal, Pager and MedZed, though they're mainly in big cities. And Uber is testing the waters again, launching a pilot program that delivers flu shots to customers on demand.
While the convenience these businesses provide has won over consumers, safety and uncertain quality remain concerns. Of those surveyed by PwC, 69% said they would not use a sharing economy company until it was recommended by a trusted friend.
Courting Older Generations
That fact has motivated these businesses to actively reach outside their base of tech-savvy millennials to sway older generations. Currently, 16% of service providers in the sharing economy are 65 or older, PwC reports, and startups want to grow that number.
Uber recently announced an alliance with AARP's Life Reimagined as part of its strategy to hire drivers to meet surging demand, and Airbnb released "Celebrating Airbnb's 60+ Host Community," a report showing that 10% of its hosts are older than 60. Both companies say older drivers and hosts are finding financial and social benefits by participating in the sharing economy.
16% of service providers in the sharing economy are 65 or older.
It's no surprise that these companies are targeting retirees. After all, they are matching part-time workers who have plenty of time with affluent customers who have more money than time, and in the process creating opportunities for those who want flexibility and autonomy.
There have been a few growing pains for sharing economy firms, especially in highly regulated industries, but it seems this business model is here to stay.
A Sampling of Sharing Economy Startups
Hospitality/Dining: CouchSurfing, Airbnb, DogVacay, Feastly, LeftoverSwap
Transportation: Turo, Uber, Lyft, Getaround, Zipcar
Retail/Consumer Goods: Neighborgoods, Poshmark, Tradesy, Etsy
Entertainment: Spotify, SoundCloud, Earbits, Amazon Family Library
Healthcare: RetraceHealth, Honor, Heal, Pager, MedZed
Logistics: Uber Rush, Postmates, Instacart
Odd Jobs: TaskRabbit, Fiverr, Handy