Economic Development Council Taps Michelle Dickerson to Lead Marketing & Communications Efforts

Clarksville, TN – The Clarksville-Montgomery County Economic Development Council (EDC) announces the hiring of Michelle Dickerson as Marketing and Communications Director.
In this role, she will manage the marketing, public relations, advertising and communications efforts of the Economic Development Council and its member entites, the Industrial Development Board, Chamber of Commerce and Convention & Visitors Bureau.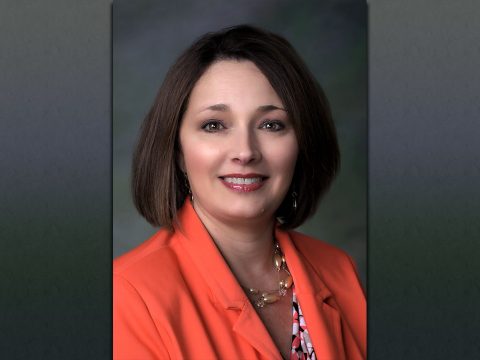 Dickerson previously held a similar position at the EDC from 1997-2005. In the interval between, she worked part-time for Planters Bank and the Christian County Chamber of Commerce, as well as various free-lance clients.
"We are thrilled to bring Michelle back to the EDC, where her experience, expertise, and local knowledge and connections will be a tremendous asset both to us and the community," said EDC Executive Director Cal Wray.
Dickerson currently serves on the United Way board of directors and executive committee, where she was recently named 2015-16 Outstanding Board Member of the Year, the Acuff Circle of Excellence Board of Directors and chairs the Two Rivers Company marketing committee.
She previously served on the boards of directors for Manna Café and the Roxy Regional Theatre, as artist coordinator for Frolic on Franklin, and as captain of the Planters Bank Relay for Life fundraising teams. She is a 2015 graduate of the Clarksville-Montgomery County School System Leadership class. She is an active member at Living Hope Baptist Church and enjoys piano, reading, hiking, small-town travel, and Russian history.
Dickerson is a native Clarksvillian who graduated from Belmont University with a BBA in Music Business. She has 28 years of experience in corporate communications, public relations and marketing for private, public and non-profit organizations. She is married to Dan Dickerson, and they have one son, Alex.
About the Clarksville-Montgomery County Economic Development Council
The Economic Development Council was formed in 1995 to develop, coordinate and implement a comprehensive marketing plan for economic development in Clarksville-Montgomery County. This strategic marketing initiative and funding mechanism is now the 501(c) (3) Aspire Clarksville Foundation and is governed and funded solely by private investors.