Des Moines, IA – Five errors led to the downfall of the short-handed Nashville Sounds in a 7-4 loss to the Iowa Cubs Friday night at Principal Park.
The season-high in miscues led to a three-run second inning the Sounds (44-32) couldn't recover from. With the game even at 1-1, starter Jesse Hahn had to face several extra batters in the frame after an error by Ryon Healy and two from Renato Nunez.
When the damage was done, Iowa (35-37) held a 4-1 lead heading to the third. The Sounds battled back and scored a pair of runs to pull within one.
«Read the rest of this article»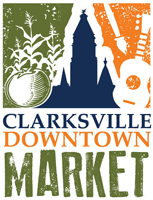 Clarksville, TN – On Saturday, June 18th, Clarksville Parks and Recreation held a Health and Fitness Day at the Clarksville Downtown Market. The Montgomery County Health Department had a booth and were giving out samples and the recipe for Citrusy Pico De Galio.
"A couple of times a year, Parks and Recreation invites us to come down to the Downtown Market and encourage healthy eating habits," said Montgomery County Public Health Director Joey Smith.
The booth was so busy that they ran out of tortilla chips and had to go out for more.
«Read the rest of this article»

Clarksville, TN – Clarksville Police Detective Chris Cunningham is asking for the public's help to identify this person of interest in a vehicle burglary.
The initial crime occurred at 1930 East Boy Scout Road (Billy Dunlop Park) on June 16th, 2016 between noon and 2:30pm.
The suspect then used the victim's credit and debit cards at different stores throughout the city.
«Read the rest of this article»

Clarksville, TN – On June 21st, Austin Peay State Univeristy (APSU) hosted an educational summit, "Preparing for the Big Event," which provided elementary and middle school teachers from across Middle Tennessee with strategies on how to incorporate the eclipse into subjects such as science, mathematics, language arts, art and music.
More than 4,000 years ago, Chung K'ang, the fourth emperor of the Hea dynasty in China, reportedly executed two astronomers named Hi and Ho because they didn't predict a solar eclipse.
«Read the rest of this article»
Nationwide crackdown on boating under the influence during Operation Dry Water
On the road or on the water, you're going nowhere if you are impaired

Clarksville, TN – With the recreational boating season in full swing, the Clarksville Police Department is ramping up its enforcement efforts as part of a national crackdown on boating under the influence.
The nationwide awareness and enforcement campaign, Operation Dry Water, is a partnership of the Clarksville Police Department, the National Association of State Boating Law Administrators and the U.S. Coast Guard with a mission of putting an end to impaired boating.
«Read the rest of this article»
Clarksville, TN – Applications are now being accepted for booth space at the 11th annual "Frolic on Franklin: A Celebration of the Arts."
The event will be held on Saturday, September 24th, from 8:30am to 3:30pm, in the 100-block of historic Franklin Street in downtown Clarksville Tennessee.
Coordinated by the Roxy Regional Theatre, the street event offers 30 vendor spaces where artists can showcase and sell fine arts and handcrafted items, including photography, paintings and drawings, pottery, jewelry, glass items and more.
«Read the rest of this article»

Clarksville, TN – Lunch at Old Chicago Pasta and Pizza at 2815 Wilma Rudolph Boulevard in Clarksville has a menu that should give everyone a favorite selection. Our waiter, Wesley, gave perfect service even as we chose the fantastic buffet that featured several thick crust pizzas, thin crust pizzas plus bread sticks and sauces.
My lemonade was just right as was my lunch partner's iced tea. Other drink choices included refreshers like red berry sparkle, ginger-pomegranate sparkler, energy drinks, root beer, sodas, juices and a full range of beers, ales, lagers, cocktails and wines.
«Read the rest of this article»
Written by Sgt. Katie Eggers
Headquarters, 101st Airborne Division (Air Assault)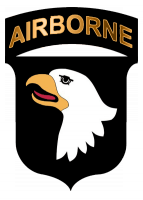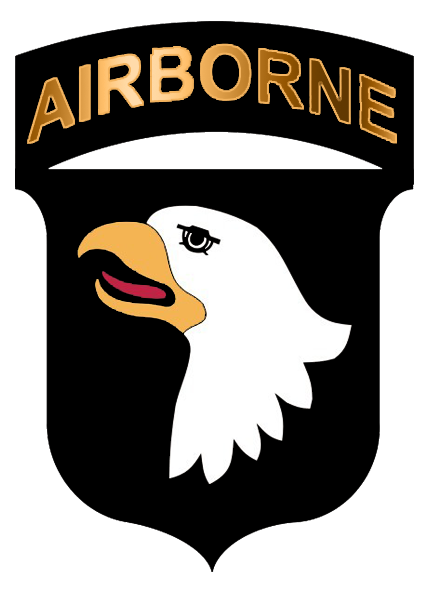 Baghdad, Iraq – Three comedians entertained dozens of troops and Coalition members, all deployed to Iraq as part of the Combined Joint Forces Land Component Command – Operation Inherent Resolve, at the Eagle Fitness Center, Forward Operating Base Union III, June 21st.
Stephen Thomas, Steve Mazan and Sam Fedele performed two shows at Union III, their third stop in Iraq, as part of the Star Spangled Comedy Tour, which is the first entertainment tour to come to Union III since the 101st Airborne Division (Air Assault) took command in Iraq on March 8th.
«Read the rest of this article»

Clarksville, TN – Austin Peay State University (APSU) is inviting the public to come out on Monday, June 27th at 9:00am for a topping out ceremony at the construction site for the new APSU Art and Design Building.
Topping out ceremonies traditional occur when the last steel beam is attached to a building during its construction.
«Read the rest of this article»
American Heart Association Scientific Statement
Dallas, TX – Mobile devices, social media, visual media and crowdsourcing have the potential to improve emergency care for cardiac arrests, heart attacks and strokes, according to a new scientific statement from the American Heart Association.
The new statement, published in the American Heart Association journal Circulation, reviewed scientific studies to evaluate current knowledge on the effectiveness digital strategies at improving emergency cardiac and stroke care.
«Read the rest of this article»