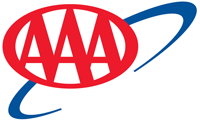 Tampa, FL – Prices at the pump are moving lower, but face upward pressure due to increased oil prices. Crude oil reached 11-month highs last week and that could lead to higher gasoline prices.
"Rising oil prices typically lead to increased gas prices, but that has not happened yet," said Mark Jenkins, spokesman, AAA – The Auto Club Group. "Fortunately, last week's shift in oil prices was not dramatic and wholesale prices are lower than a week ago, so it's possible pump prices could get cheaper."
«Read the rest of this article»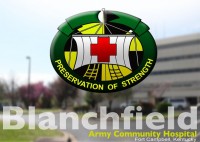 Fort Campbell, KY – The great niece of Col. Florence Blanchfield, Vicki Blanchfield, visited Blanchfield Army Community Hospital in late April for the first time since its opening in September 1982.
Col. Telita Crosland, hospital commander, provided a tour for Blanchfield and her husband who were visiting Tennessee for a family reunion in Nashville. Traveling from their home in Orlando, FL, the two decided to extend their travel a day to visit the hospital and tour the facility.
«Read the rest of this article»
APSU Sports Information
Zurich, Switzerland – Former APSU Governor Marco Iten is still winning golf tournaments.
A year after finishing second at the Swiss Amateur Championship, the former Austin Peay State University great walked away with the title over the weekend at the Golf and Country Club Shonenberg, although Iten needed three extra holes to defeat Mauro Anderi for this year's title.
«Read the rest of this article»
Clarksville, TN – Teams from Middle Tennessee participated in the USSSA baseball tournament at Clarksville's Heritage Park June 25th for a one day event hosted by Clarksville Travel Ball.
"Clarksville Travel Ball's vision is to provide an opportunity for local players to participate in tournament atmospheres," said USSSA area director Brian Walker. "The primary focus of USSSA is the development of programs that allow for teams of all skill levels to compete against one another."
«Read the rest of this article»

Clarksville, TN – The Clarksville Police Department has released a Video of an armed robbery of a Fort Campbell Boulevard convenience store on June 22nd, 2016.
The white male suspect fled on foot in a green baseball cap, white and blue plaid long-sleeved shirt, light blue jeans, with a white tee-shirt covering his face.
«Read the rest of this article»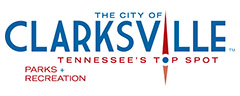 Clarksville, TN – City of Clarksville will celebrate our nation's independence this year with the ninth annual Independence Day Celebration on Sunday, July 3rd, 2016 at Liberty Park. The event is free and open to the public.
Activities and music will begin at 6:00pm Seating is available throughout the park and the concerts will take place on the Great Lawn of the Wilma Rudolph Event Center. Concessions are for sale throughout the park.
«Read the rest of this article»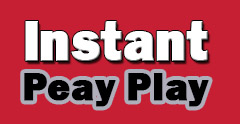 Clarksville, TN – Ryne Harper, who was a member of the Austin Peay State University baseball team from 2008-11 and current member of the Jackson (TN) Generals, was a part of a history-making first half for the franchise.
The 6-foot-3, right-handed, Clarksville native is a middle reliever and has been an important cog for the Generals, the Double A minor league farm team for the Seattle Mariners, who set a club record with 46 wins in their season's first half.

«Read the rest of this article»

Clarksville, TN – Clarksville Police are looking for a 32-year-old white male who has accrued a number of outstanding arrest warrants, ranging from Contempt of Court and Domestic Assault to Felony Vandalism, Aggravated Assault, and Aggravated Stalking.
The latest incident occurred about 4:30pm Saturday, June 25th, 2016 at a nightclub on Fort Campbell Boulevard.
«Read the rest of this article»

Nashville, TN – A bill designed to improve 911 services for multiline phone systems, most commonly found in hotels and office buildings, was signed into state law by Tennessee Governor Bill Haslam earlier this month.
Public Chapter No. 808, also known as Kari's Law, helps ensure people in Tennessee will no longer have to dial a 9 then 9-1-1 to connect to responders in the midst of an emergency.
«Read the rest of this article»
Written by Elizabeth Landau
NASA's Jet Propulsion Laboratory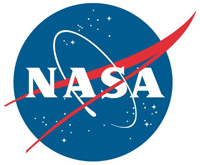 Pasadena, CA – Getting spacecraft ready for launch may have more to do with medical research than you think. For a new study on microbes that may be associated with a history of breast cancer, researchers at NASA's Jet Propulsion Laboratory, Pasadena, California, employed the same sequencing and analysis methods used for examining bacteria in spacecraft assembly rooms.
Those techniques were designed for planetary protection — ensuring that NASA spacecraft do not contaminate other worlds.
«Read the rest of this article»