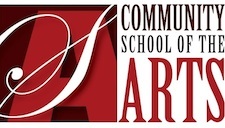 Clarksville, TN –  The Austin Peay State University Community School of the Arts is now accepting registrations for July and August classes in art and dance.
Two art camps are scheduled for July 11th-15th. Art for Children, ages 6-10 years, will meet from 9:00am to noon. This class offers diverse, real studio-based art education in a wide range of visual media.
Each session may include elements of painting, drawing, design, printmaking, sculpture, bookbinding and more.
These classes are designed to touch on basic skills and explore unusual concepts and ideas that build confidence and self-esteem in young artists.
Art for Teens, ages 11-17, will meet from 1:00pm-4:00pm.that week. This class allows teens to hone their skills, while keeping them interested in the process. Whether your child is new to art or has experience, this class will appeal to all levels. Students will have the opportunity to work with a variety of mediums and create fantastic works ofart.
Three children's dance camps are also offered this summer. In the camps, young dancers will experience dance through their favorite stories. Ballet, folk and creative movements will be combined with stories, games and crafts. Dancers will make their own craft and perform for family and friends on the final day.
The camps are scheduled from 9:00am to 11:00am each day, and the camp fee is $125.00 per child. Camp names and dates are: Frozen Camp, July 25th-29th; Little Mermaid Camp, August 1st-5th; and How to Train Your Dragon Camp, August 1st-5th.
To secure your registration for any of the classes, visit http://signmeup.apsu.edu/ . Class size is limited and classes without sufficient advance registrations are subject to cancelation.
For more information, please contact the Community School of the Arts at csa@apsu.edu or 931.221.6487.