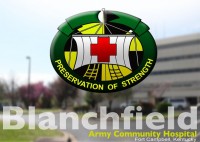 Fort Campbell, KY – In honor of the national observance of Independence Day, Blanchfield Army Community Hospital (BACH) personnel will observe the federal holiday Monday, July 4th. All clinics and pharmacies will be closed.
Hospital staff members will continue to provide acute and emergency medical care 24 hours a day, seven days a week through the Emergency Department and inpatient services.
The Town Center Pharmacy will be open from 8:00am to 4:00pm Saturday, July 2nd.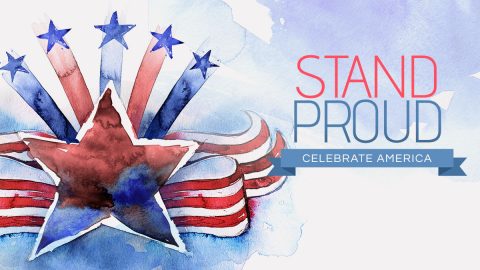 «Read the rest of this article»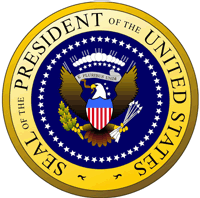 Washington, D.C. – Nobody walked off a college basketball court victorious more times than Tennessee's Pat Summitt.  For four decades, she outworked her rivals, made winning an attitude, loved her players like family, and became a role model to millions of Americans, including our two daughters.
Her unparalleled success includes never recording a losing season in 38 years of coaching?, but also, and more importantly, a 100 percent graduation rate among her players who completed their athletic eligibility.
«Read the rest of this article»
Tennessee State Representative Joe Pitts
Part 2 of 3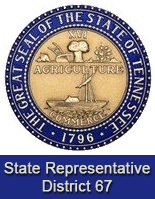 Nashville, TN – This Legislative Update is Part 2 of 3 regarding three bills passed this year by State Representative Joe Pitts.
Public Chapter 682 – Legislation sponsored by Tennessee State Representative Joe Pitts (D-Clarksville) and Senator Mark Green (R-Clarksville) changes the "missing citizen alert program" to the "Care Alert Program" by expanding the definition of individuals that constitute a "missing person" for purposes of the Care Alert Program.
Under the proposal someone with a physical, intellectual or developmental disability, as well as a person with dementia, or a senior citizen over age 60 would qualify to be included in the Care Alert.
«Read the rest of this article»

Clarksville, TN – On June 26th, 2016 at approximately 10:00pm, Clarksville Police responded to a robbery of the Subway located at 2044 Madison Street.
Employees told police that two unknown subjects entered the business, and had their identities concealed, although victims were able to describe both subjects as black males.
«Read the rest of this article»

Clarksville, TN – You are never too small to make a difference is an expression Tyler Fugett takes to heart.
The nine-year-old hopes to make a big impact on the inmates in the Montgomery County Jail. He recently donated over 100 books to the jail library.
Fugett has been saving his allowance all summer and with the help of his mother, Rebecca Corkren, traveled to a dozen stores from Clarksville to Nashville to purchase books to donate.
«Read the rest of this article»
Medical Homes offer Saturday appointments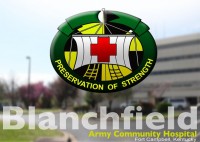 Fort Campbell, KY – Blanchfield Army Community Hospital (BACH) patient-centered medical home teams are conducting school and sports physicals now for BACH-enrolled TRICARE Prime beneficiaries' during regular medical home hours Monday through Friday.
In addition, BACH's patient-centered medical homes are offering several Saturday appointment dates.
«Read the rest of this article»

Clarksville, TN – To help reduce the over 6000 active warrants on file, the Montgomery County Sheriff's Office (MCSO) is launching Warrant Wednesday.
Every Wednesday three wanted individuals will be spotlighted on the Sheriff's Office Facebook page. They will be chosen based on felonies committed, number of warrants on file, or if they are considered dangerous.
This week's Warrant Wednesday focuses on Lisa LeJeune, David Burnett, and Ricky Pantoja.
«Read the rest of this article»

Clarksville, TN – Austin Peay State University and Volunteer State Community College have made it easier to complete the work necessary to achieve a college degree.
Through a dual admission agreement, students who meet the admissions criteria can now complete an associate degree at VSCC and receive admission to APSU in order to work toward a bachelor's degree. Students may also complete courses at APSU, which may be transferred back to VSCC to help fulfill associate degree requirements.
«Read the rest of this article»
Tennessee Mourns Loss Of Iconic Coach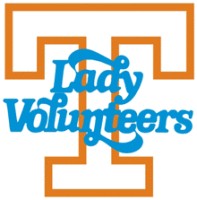 Knoxville, TN –  Legendary Tennessee Lady Vol basketball coach Pat Summitt, mentor and mother-figure to her players; a revered ambassador for her university and state; a trailblazer for women; and a role model for people all over the world passed away Tuesday, June 28th, in Knoxville at the age of 64.
Born Patricia Sue Head on June 14th, 1952 in Clarksville, Tennessee, Summitt arrived at the University of Tennessee for her first job as a 22-year-old physical education teacher and coach in 1974. As it turned out, the move to Knoxville would be the only one she'd make in her career. She leaves a legacy of greatness and grace that will never be forgotten.
«Read the rest of this article»
APSU Sports Information

Clarksville, TN – A pair of championship-tested junior college transfers and a high school standout will join the Austin Peay State University women's basketball team after committing during the spring signing period, head coach David Midlick has announced.
«Read the rest of this article»