Tennessee State Representative Joe Pitts
Part 2 of 3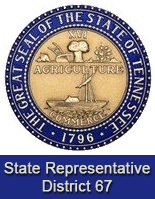 Nashville, TN – This Legislative Update is Part 2 of 3 regarding three bills passed this year by State Representative Joe Pitts.
Public Chapter 682 – Legislation sponsored by Tennessee State Representative Joe Pitts (D-Clarksville) and Senator Mark Green (R-Clarksville) changes the "missing citizen alert program" to the "Care Alert Program" by expanding the definition of individuals that constitute a "missing person" for purposes of the Care Alert Program.
Under the proposal someone with a physical, intellectual or developmental disability, as well as a person with dementia, or a senior citizen over age 60 would qualify to be included in the Care Alert.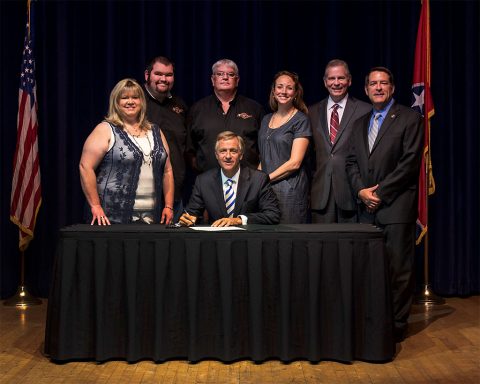 This legislation was the idea of Margaret Davis, a constituent, and mother of an autistic adult son, JT.
She was concerned the "missing citizens alert program" known as the Silver Alert, left out citizens 18 years of age or older who have an intellectual, developmental, or physical disability.
Over the summer of 2015, we met with Tennessee Department of Safety, Tennessee Department of Transportation, TBI, and Chiefs of Police to develop this bill.
Also during this meeting, the Tennessee Department of Safety agreed to provide a link on their website where citizens can enter emergency contact information in the state's drivers license database in case of accidents or any other emergency reason, law enforcement can access the data base to view the emergency contact for the person.
"This is vital information for law enforcement and is especially valuable to those citizens with family members who are intellectual, developmental, or physical disabled.  Citizens that have been diagnosed with Alzheimer's and/or Dementia would also benefit from this new feature.  "I recommend everyone go to the Tennessee Department of Safety's website at https://www.tn.gov/safety/, click on Emergency Contact Information and follow the instructions.
A screen will appear (see below).  Enter the requested information.  Once you have finished, click on submit.  You will then receive a confirmation e-mail stating your contact information has been entered," stated Rep. Pitts.
On June 9th, 2016, the Davis family attended the Governor's bill signing ceremony.
On May 2nd, 2016, Representative Joe Pitts, at the Montgomery County Commission Meeting, presented the Davis family with a framed copy of the legislation.
If you have questions about the above or other issues of concern, please call me at 615.741.2043, or email me at rep.joe.pitts@capitol.tn.gov