Nashville, TN – The Oklahoma City Dodgers got another strong performance from a starting pitcher in a 5-1 win over the Nashville Sounds in front of 8,754 fans Saturday night at First Tennessee Park.
Right-hander Trevor Oaks allowed one run over eight innings and earned his first Triple-A win. Dodger starters have allowed only two earned runs in 19 innings over the first three games of the series.
Oaks struck out five and didn't allow a run until Bruce Maxwell hit a solo homer in the fifth inning.
«Read the rest of this article»
Increases transparency and saves taxpayer dollars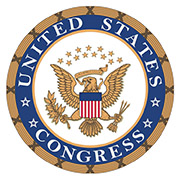 Washington, D.C. – Congressman Marsha Blackburn (R-TN) today introduced H.R. 8934, the Plan Verification and Fairness Act, legislation that would ensure proper verification is required prior to receiving healthcare coverage under exchange special enrollment periods (SEPs).
Under current law, individuals aren't required to prove that they qualify for these special enrollment periods (SEPs) before the plan takes effect, leading to higher costs for patients playing by the rules and risk imbalance within exchange markets.
«Read the rest of this article»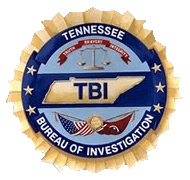 Nashville, TN – Special Agents from the Tennessee Bureau of Investigation have obtained indictments for a Nashville area pastor and his associate, accused of securing state grant money for an addiction treatment program that did not exist.
At the request of 20th District Attorney Glenn Funk, and with the assistance of the Tennessee Comptroller of the Treasury, TBI Agents began investigating Clinton Lewis and Andre Trice on June 15th, 2015.
«Read the rest of this article»

Clarksville, TN – A Clarksville Police Department District Three patrol officer discovered a crashed motorcyclist near the intersection of Tiny Town Road and Cainlo Drive at 5:11am today, July, 2nd, 2016.
Officer J. Katz radioed that he could not find a pulse on the individual; the motorcyclist was later pronounced dead at Tennova Heathcare in Clarksville.
«Read the rest of this article»

Clarksville, TN – Clarksville Police Department District Three patrol officers were dispatched to a house on Samantha Lane Friday, July 1st, 2016 at 5:26pm to investigate an E911 report that a small child had accidentally shot himself.
A 3-year-old boy was inside the home with a gunshot wound to the head. The child was transported by ambulance to Tennova Hospital in Clarksville where he was pronounced dead a short time later.
«Read the rest of this article»
Murfreesboro, TN – Independence Day is upon us. As you celebrate the nation's birthday, be aware that July is the third busiest month for theft claims.
According to State Farm®, Tennessee had 2,786 claims in July 2015. Kentucky had 1,400 claims.
«Read the rest of this article»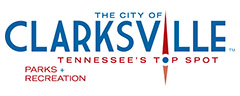 Clarksville, TN – On Sunday, July 3rd, 2016, the City of Clarksville will celebrate our nation's independence this year with the ninth annual Independence Day Celebration at Liberty Park. The event is free and open to the public.
Activities and music will begin at 6:00pm Seating is available throughout the park and the concerts will take place on the Great Lawn of the Wilma Rudolph Event Center. Concessions are for sale throughout the park.
«Read the rest of this article»
July 4th Holiday Weekend Approaching

Nashville, TN – The Tennessee Wildlife Resources Agency participated in the eighth annual Operation Dry Water weekend which has been held the weekend prior to the July 4th holiday since its inception.
Operation Dry Water is a national weekend of Boating Under the Influence (BUI) awareness and enforcement campaign directed toward reducing alcohol and drug-related accidents and fatalities. It is held at the time to give BUI enforcement high visibility during the peak boating season.
«Read the rest of this article»

Montgomery County, TN – Jenkins & Wynne Ford, Lincoln and Honda Dealership is the latest business to become Clarksville-Montgomery County Green Certified.
There to congratulate Don Jenkins, Casey Jenkins and their dedicated staff were Montgomery County Mayor Jim Durrett, City of Clarksville Mayor Kim McMillan, Chamber of Commerce Director Melinda Shepard, and CMC Green Certification Steering Committee Members Daryl Pater and Steve James.
«Read the rest of this article»
American Heart Association Rapid Access Journal Report
Dallas, TX – Patients who experience high cholesterol due to an inherited genetic disorder from one of their parents—heterozygous familial hypercholesterolemia— are much more likely than those with average cholesterol levels to have diseases caused by hardening of the arteries, including an accelerated onset of coronary heart disease by up to 30 years, according to new research in the American Heart Association journal Circulation.
The inherited form of high cholesterol—familial hypercholesterolemia—is a genetic disorder that is passed down through families.
«Read the rest of this article»