Nashville, TN – The largest crowd in First Tennessee Park history of 11,759 fans watched the Oklahoma City Dodgers finish off a four-game sweep of the Nashville Sounds with a 4-1 win Sunday night.
It's the first time the Sounds (47-37) have been swept in nearly a calendar year. The last time was August 15th-18th of last season when the El Paso Chihuahuas came into First Tennessee Park and won four straight.
Both starters were locked in early and didn't allow any runs. Zach Neal, working in his first game since being optioned from Oakland, worked four shutout innings after being used primarily out of the bullpen by the A's.
«Read the rest of this article»

Nashville, TN – One wears work-worn boots and talks about inputs, hoop houses, conditions and seasons. The other wears clogs and speaks of table numbers, cooler size, versatility and price points.
Both are particular, passionate and proud of what they do, and both talk incessantly about the same thing—the food they care about.
«Read the rest of this article»

Clarksville, TN – On Wednesday, July 7th, 2016 the Goodwill Career Solutions Center at 2001 Needmore Road will host a job fair for Kripsy Kreme from 10:00am until 1:00pm.
«Read the rest of this article»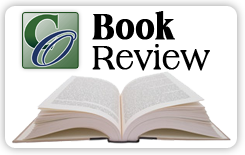 Clarksville, TN – With Independence Day approaching, if you can read only one book this year, let it be Blood River to Berlin. No, you aren't going to find it on the best seller list available from a New York publisher. This book is written by your neighbor, Michael Freeland, who lives in Hopkinsville, KY.
Published by Proctor's Hall Press in Sewanee, Tennessee, Blood River to Berlin: The World War II Journal of an Army Medic is the story of someone who started to school in a one-room schoolhouse in a remote community called "Blood River" in Henry County, Tennessee. He dropped out of high school, went to Detroit to work, and was drafted into the United States Army.
«Read the rest of this article»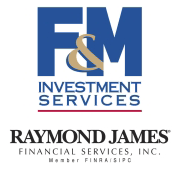 Clarksville, TN – U.S. financial markets spent most of the week pricing in a greater likelihood that the United Kingdom would vote to remain in the European Union.
Oops. The surprise "leave" victory in the U.K. referendum sent markets reeling. Global stock markets fell sharply. The pound plunged (to a 30-year low). Bond yields sank, reflecting a flight to safety.
Still, this wasn't a Lehman-type event. Market participants were simply caught leaning the wrong way. Prime Minister Cameron resigned, effective October, leaving his predecessor a lengthy negotiation with the EU on exit terms.
«Read the rest of this article»

Clarksville, TN – On July 2nd, 2016, a Clarksville Police Department patrol officer discovered a crashed motorcyclist near the intersection of Tiny Town Road and Cainlo Drive. The motorcyclist, 29-year-old Jeremy Halstead from Clarksville, was later pronounced dead at Tennova Heathcare in Clarksville.
The driver of a red truck, Joseph Karnes, a 24-year-old Waverly resident, has been arrested for Leaving the Scene of an Injury Accident and Vehicular Homicide.
«Read the rest of this article»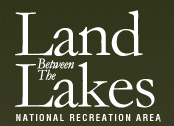 Land Between the Lakes, KY/TN – Wranglers Campground will host the 20th Annual Primitive Rodeo, presented by Crossland Rodeo Company, Friday and Saturday, July 15th and 16th, from 7:30pm-10:00pm.
"This is a great opportunity for families to get outside and enjoy some unique fun and see local cowboys and cowgirls compete in one of our country's oldest sports. Bring your blankets and lawn chairs and enjoy the show," says Wranglers Campground manager Jamey Thweatt.
«Read the rest of this article»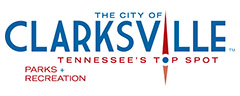 Clarksville, TN – The weekly Clarksville Parks and Recreation Department Recreation Report provides Clarksvillians with a glimpse at the activities and events that are available from the Parks and Recreation Department for them to enjoy together as a family.
This weeks highlights include: Clarksville Independence Day Celebration, Rally on the Cumberland and Wonder Kids Triathlon.
«Read the rest of this article»
American Heart Association Rapid Access Journal Report
Dallas, TX – About one in every nine men will experience sudden cardiac death, most before age 70, as well as about one in 30 women, according to research published in the Journal of the American Heart Association, the Open Access Journal of the American Heart Association/American Stroke Association.
Sudden cardiac death claims up to 450,000 American lives each year, according to the study and most commonly occurs in people with no prior symptoms of cardiovascular disease.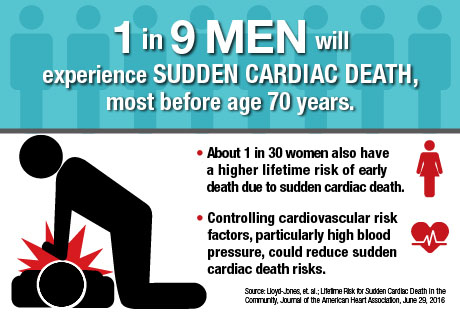 «Read the rest of this article»
Written by Elizabeth Landau
NASA's Jet Propulsion Laboratory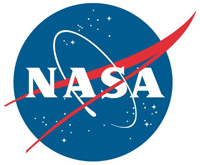 Pasadena, CA – On June 30th, just in time for the global celebration known as Asteroid Day, NASA's Dawn spacecraft completes its primary mission. The mission exceeded all expectations originally set for its exploration of protoplanet Vesta and dwarf planet Ceres.
The historic mission is the first to orbit two extraterrestrial solar system targets, and the first to orbit any object in the main asteroid belt, between Mars and Jupiter. On March 6th, 2015, Dawn also became the first spacecraft to enter orbit around a dwarf planet.
«Read the rest of this article»