Memphis, TN – The Nashville Sounds ended their five game losing streak in fashion by clubbing three home runs to take an 8-2 win over the Memphis Redbirds Tuesday night from AutoZone Park.
Chad Pinder, Ryon Healy, and Bruce Maxwell each homered to pace the Sounds to the win. Healy would finish a triple away from the cycle as the Sounds designated hitter went 3-for-5 with a three-run home run and an RBI double to plate half of the Sounds eight runs.
Sounds starter Dillon Overton was brilliant in his return to the club as he went six innings allowing just two runs on seven hits. He picked up his eighth straight win as a Sound and his ninth of the season.
«Read the rest of this article»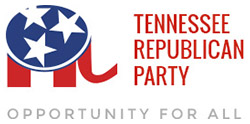 Nashville, TN – The Tennessee Republican Party released the following statement from Chairman Ryan Haynes regarding the Federal Bureau of Investigation's criminal inquiry into Hillary Clinton's secret server:
"Today's FBI findings are nothing short of a disaster for Hillary Clinton. This announcement was a damning indictment on Clinton's character, integrity, and her use of a secret email server."
«Read the rest of this article»
Remarks prepared for delivery at press briefing.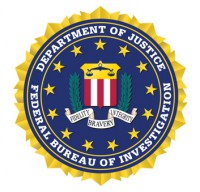 Washington, D.C. – Good morning. I'm here to give you an update on the FBI's investigation of Secretary Clinton's use of a personal e-mail system during her time as Secretary of State.
After a tremendous amount of work over the last year, the FBI is completing its investigation and referring the case to the Department of Justice for a prosecutive decision. What I would like to do today is tell you three things: what we did; what we found; and what we are recommending to the Department of Justice.
This will be an unusual statement in at least a couple ways. First, I am going to include more detail about our process than I ordinarily would, because I think the American people deserve those details in a case of intense public interest.
«Read the rest of this article»
AT&T Gigabit Speeds also now available to Businesses in 22 Tennessee Communities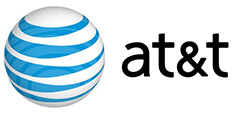 Nashville, TN – AT&T1 is bringing gigabit internet speeds to Clarksville and even more businesses in 22 Tennessee communities. With AT&T Business Fiber, more businesses can download and upload up to 1 gigabit per second (Gbps).2
"For years, as a result of the pro-business policies that have been pursued by our elected leaders at the state and local levels, AT&T has provided Gigabit and multi-Gigabit connections to businesses across Tennessee, helping to spur business success and job creation," said Joelle Phillips, president of AT&T Tennessee.  "With the increased speeds now available through AT&T Business Fiber, AT&T employees have shown yet another example of how we are innovating to increase connectivity to businesses in urban and rural areas alike."
«Read the rest of this article»

Clarksville, TN – On Tuesday, July 5th, 2016 Clarksville Police worked a traffic crash involving two vehicles that closed all northbound lanes of Fort Campbell Boulevard at the 101st Airborne Division Parkway.
The scene is clear. All lanes are open.
Only minor injuries were reported.

Clarksville, TN – Clarksville Police reports as of 1:27pm Tuesday, July 5th, all northbound lanes of traffic are closed at the intersection of 41A and 101st Airborne Division Parkway due to a traffic crash involving two vehicles.
Only minor injuries have been reported at this time.
Travelers are advised to avoid this area if at all possible.
Clarksville, TN – Clarksville City Councilman Deanna McLaughlin will hold a town hall meeting on Tuesday July 5th, 2016 from 5:30pm – 6:30pm at the Clarksville Police Department District One Precinct located at 211 Cunningham Lane.
«Read the rest of this article»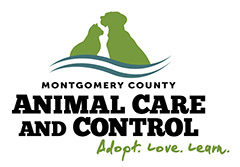 Montgomery County, TN – Montgomery County Animal Care and Control would like to thank the children and parents that attended the first ever Tales for Tails event last weekend.
During Tales for Tails, children and parents snuggled and loved on cats and kittens while listening to stories read by Montgomery County Animal Care and Control volunteers.
«Read the rest of this article»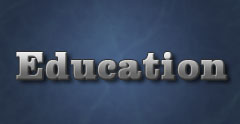 Clarksville, TN – In 2014, the Tennessee Legislature passed a law that cursive writing had to be taught in public schools. The sequence of events leading up to this and the political influences that had caused cursive writing to be almost a lost art reveal the trends not only in education but in society itself.
Cursive writing is also called longhand, script, handwriting, looped writing, joined-up writing, joint writing, or running writing. This style of penmanship handwriting where letters or symbols are conjoined in a flowing manner. The original purpose of this type of writing was to make the process faster.
«Read the rest of this article»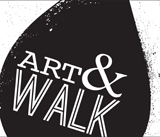 Clarksville, TN – Produced by The Downtown Clarksville Association, First Thursday Art Walk is a free, self-guided tour spanning a 5-block radius that combines visual art, live music, engaging events and more in the heart of Downtown Clarksville.
With 10+ venues, bars and businesses participating each month, the First Thursday Art Walk in Clarksville is the ultimate opportunity to savor and support local creative talent.
«Read the rest of this article»