Memphis, TN – The Memphis Redbirds and Michael McKenry's walk-off home run provided the last laugh in a 7-6 win over the Nashville Sounds Wednesday night at AutoZone Park.
McKenry's game-winning solo blast with two outs in the bottom of the ninth came just moments after Max Muncy tied the game with a two-run homer in the top of the ninth.
With the Sounds (48-39) trailing 6-4, Muncy was summoned as a pinch-hitter for Carson Blair. With Joey Wendle leading from second base, Muncy hit an opposite field shot to even the game at 6-6 with one out in the top of the ninth.
«Read the rest of this article»
Congressman Marsha Blackburn
7th District of Tennessee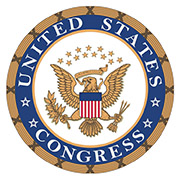 Washington, D.C. – Congressman Marsha Blackburn (R-TN), Vice Chairman of the House Energy and Commerce Committee, today released the following statement after House passage of the Helping Families in Mental Health Crisis Act of 2015 (H.R. 2646), the most significant reform to our nation's mental health programs in decades.
"While one in five Americans will face mental illness, the current state of mental health care in our country has left many behind. Four million Americans with serious mental illness receive no treatment at all.
«Read the rest of this article»

Clarksville, TN – To help reduce the over 6000 active warrants on file, the Montgomery County Sheriff's Office (MCSO) is doing Warrant Wednesday.
Every Wednesday three wanted individuals will be spotlighted on the Sheriff's Office Facebook page. They will be chosen based on felonies committed, number of warrants on file, or if they are considered dangerous.
This week's Warrant Wednesday focuses on Derek Michael Rugante, Daniel James Mason, and Fredrick Earl Brown.

«Read the rest of this article»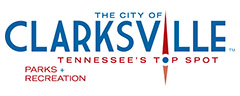 Clarksville, TN – Rally on the Cumberland is back for its fourth year and registration is underway!  Clarksville Parks and Recreation will host the Canoe and Kayak Race on July 16th at Liberty Park, however participants must register by July 8th to compete.
The race will be held in heats beginning at 8:00am at the Montgomery County Conservation Club, located at 1182 Seven Mile Ferry Road, and finishing near Freedom Point in Liberty Park.
«Read the rest of this article»
APSU Sports Information

Clarksville, TN – A quartet of Austin Peay State University (APSU) women's golfers are among the 828 golfers recognized by the Women's Golf Coaches Association as All-American Scholars, announced Monday by the WGCA.
«Read the rest of this article»

Clarksville, TN – Clarksville Police Officer Coz Minetos is trying to locate 29-year-old Samuel Wayne Talley from Clarksville and is requesting public assistance. Talley has an active warrant for Theft of Motor Vehicle.
On June 18th at about 2:38am, a person stole an Emergency Room Medic's personal truck from the parking lot of Tennova Healthcare. After the suspect, Talley, had been transported to the hospital for unknown reasons, he walked out at approximately 2:00am, leaving information behind and refusing to stay.
«Read the rest of this article»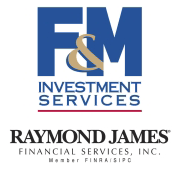 Clarksville, TN – Despite there being no plan for Brexit and expectations of a lengthy and uncertain process of disentanglement from the European Union, stock market fear subsided.
The impact on the U.S. economy of a weaker U.K. is expected to be small, and in some ways may even be positive (lower mortgage rates and greater capital flows to the U.S.). Long-term interest rates remain low.
Bank of England Governor Carney helped things along by suggesting that a rate cut would likely be warranted this summer (the BoE's Monetary Policy Committee will meet on July 14th).
«Read the rest of this article»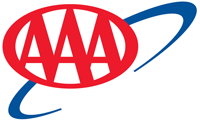 Tampa, FL – AAA forecasted that a record-breaking 36.3 million Americans would take an Independence Day road trip this weekend. Those who did, found the lowest gas prices on July 4th in 11 years.   
"Despite the high demand, gas prices declined throughout the holiday weekend making travel even more affordable," said Mark Jenkins, spokesman, AAA – The Auto Club Group.
«Read the rest of this article»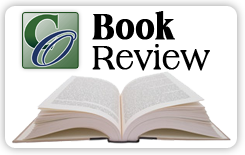 Clarksville, TN – Wilma Rudolph, Clarksville's runner extraordinaire, is the inspiration for Pat Zietlow Miller's The Quickest Kid in Clarksville, a children's book beautifully illustrated by Frank Morrison. Published in 2016 by Chronicle Books in San Francisco, it is a Junior Library Book selection.
Alta, a poor African American girl, dreams of running with Wilma Rudolph's three gold medals around her own neck. Her shoes are full of holes that sometimes trip her as she runs, but she remembers that Rudolph was one of 22 children and had polio as a child.
«Read the rest of this article»
American Heart Association Journal Report
Dallas, TX – More adults are living with congenital heart defects in the United States, creating the need for more health services and tracking systems to collect data across all ages, not just at birth, according to new research in the American Heart Association's journal Circulation.
Congenital heart defects are structural problems with the heart present at birth. They are diagnosed in eight to 10 per 1,000 live births in the United States and are the most common type of birth defect, according to researchers.
«Read the rest of this article»