APSU Sports information
Clarksville, TN – Derrick Dunbar, hitting coach for Austin Peay State University (APSU) baseball since 2010, has resigned to pursue other opportunities.
Dunbar informed Austin Peay baseball head coach Travis Janssen of his decision Thursday morning.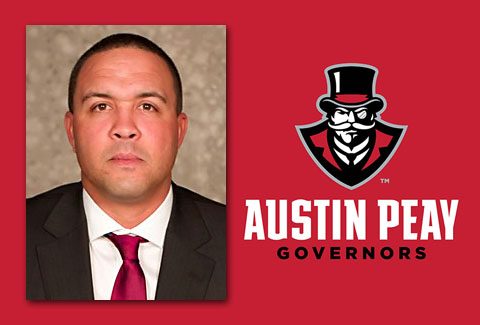 Dunbar, a Clarksville and four-year letterwinner from 1999-02, returned to Austin Peay in 2010 and was instrumental during one of the greatest runs in Austin Peay baseball history.
In his six seasons, the Governors won three Ohio Valley Conference Tournament Championships (2011-13), made two NCAA Regional Championship games and he was influential in the development of Craig Massoni, 2013 OVC Player of the Year and one of seven Governor batters to be drafted during Dunbar's second tenure as an APSU assistant—he broke into the collegiate ranks in 2005 as Austin Peay's volunteer assistant.
In 2014, Dunbar was elevated to recruiting coordinator and was also responsible for procuring summer league placements for Austin Peay players in collegiate-level wooden bat leagues to hone and improve their skills.
"I'd like to thank Derrick for the contributions he made toward Austin Peay baseball," Janssen said. "He's somebody that has meant a lot to this program over the years and that is something I appreciate. We wish him the best of luck in the future while we work hard to bring in a quality recruiter and hitting coach."
A national search will begin immediately for Dunbar's replacement.