Written by Guy Webster
NASA's Jet Propulsion Laboratory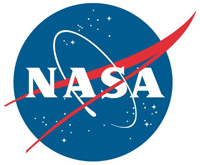 Pasadena, CA – After an extensive review process and passing a major development milestone, NASA is ready to proceed with final design and construction of its next Mars rover, currently targeted to launch in summer of 2020 and arrive on the Red Planet in February 2021.
The Mars 2020 rover will investigate a region of Mars where the ancient environment may have been favorable for microbial life, probing the Martian rocks for evidence of past life. Throughout its investigation, it will collect samples of soil and rock, and cache them on the surface for potential return to Earth by a future mission.
«Read the rest of this article»
El Paso, TX – Matt Olson drilled a three-run homer in the eighth and the Sounds scored seven runs over the final two innings to run away with an 11-4 win over the El Paso Chihuahuas Friday night at Southwest University Park.
The two teams had gone back-and-forth before Olson launched his tie-breaking three-run blast off Daniel Moskos to give the Sounds a 7-4 lead in the eighth. The long ball was the 10th of the season for Olson and second in as many games.
Although Moskos' night was finished after the homer, the Sounds weren't done scoring in the inning. Michael Dimock came in and retired Bruce Maxwell before allowing three straight hits.
«Read the rest of this article»