NASA Headquarters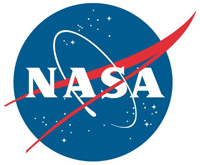 Washington, D.C. – July is always a good time to assess where U.S. human space exploration has been and where it's going. This year, July 20th marks the 40th anniversary of Viking, which in 1976 became the first spacecraft to land on Mars.
And just seven years — to the day — before Viking's amazing feat, humans first set foot on another world, when Neil Armstrong and Buzz Aldrin set the Apollo 11 lunar module Eagle down in the moon's Sea of Tranquility on July 20th, 1969.
These groundbreaking milestones share more than a date on the calendar. They share the legacy of scientific curiosity, technological development and amazing feats of engineering that are driving today's Journey to Mars.
Today, NASA's fleet of orbiters and rovers are studying the Red Planet, while astronauts on the International Space Station are learning how to live off the earth for longer periods of time.
Meanwhile, workers across America are hard at work developing the hardware and new technologies that will take humans farther from Earth than ever before, including the Orion spacecraft and the Space Launch System, the most powerful rocket ever built.
Echoing Neil Armstrong, NASA's giant leaps are built on a series of small steps. NASA's next giant leap – sending humans to Mars in the 2030s – will be the culmination of a long series of small steps, some of which are taking place this summer.
Looking Back
July reminds us of the people and programs that set NASA on its Journey to Mars. In 1969, humans landed on the moon for the first time, showing that the nation could organize and implement a focused, long-term exploration program. Seven years later, the Viking spacecraft landed on Mars to search for signs of life.
Though the experiments discovered some unexpected chemical activity in the Martian soil, there was no clear evidence of living organisms. Only five years ago, the space shuttle program ended after 30 years of research into how humans can live and work in space, knowledge that will be essential on the Journey to Mars.
Space Launch System Test
On June 28th, NASA test-fired the engine of the biggest booster ever built. The two-minute qualification test used more than 500 sensors to gather critical data on 82 test objectives. The booster is part of the Space Launch System, the most powerful rocket in the word, which will have an uncrewed test flight in 2018 with NASA's Orion spacecraft.
Expedition 48/49
On July 6th, NASA astronaut Kate Rubins and Russian and Japanese crewmates launched to the International Space Station aboard a Soyuz spacecraft. During their four-month mission, they and the station's other crew members will facilitate approximately 250 research investigations and technology demonstrations not possible on Earth, advancing scientific knowledge of Earth, space, physical, and biological sciences.
Science conducted on the space station continues to yield benefits for humanity and will enable future long-duration human and robotic exploration into deep space.
Dragon & Cygnus
U.S. companies and other nations routinely deliver critical research and other supplies to the space station. On July 20th SpaceX's Dragon became the most recent spaceship to arrive, bringing with it an international docking adapter to accommodate the future arrival of U.S. commercial crew spacecraft.
Orbital ATK's Cygnus spacecraft will carry crew supplies and vehicle hardware, while a Russian spacecraft has already docked to the station with supplies.
Visiting Asteroids
The journey to Mars will take us places besides Mars. In September, NASA will launch OSIRIS-REx to Bennu, a near-Earth asteroid. After reaching Bennu in 2018, it will gather a sample from the asteroid and return it to Earth in 2023.
OSIRIS-REx is a precursor mission to NASA's Asteroid Redirect Mission, which will collect a large boulder from the surface of an asteroid and move it into a stable orbit around Earth for astronauts to study. The technology needed for the Asteroid Redirect Mission will ultimately be used to get to Mars.