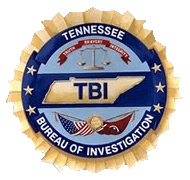 Jackson, TN – Special Agents from the Tennessee Bureau of Investigation have obtained an indictment for a Selmer man accused in connection to the homicide of a Shiloh man earlier this year.
At the request of 24th District Attorney General Matthew Stowe, TBI Agents began investigating the death of Sidney Layne Burks on May 5th, a day after authorities from the Hardin County Sheriff's Department found the body of the 55-year-old in his Pratt Lane home.
During the course of the investigation, Agents developed information leading to Terry Bradford Whitaker as the individual responsible for the crime.
On Tuesday, July 19th, the Hardin County Grand Jury returned an indictment, charging the 39-year-old with one count of First Degree Murder.
Today, Agents arrested him and booked him into the Hardin County Correctional Complex on $250,000 bond.