Nashville, TN – The Colorado Springs Sky Sox used a four-run second inning to help them to a series-opening 5-2 win over the Nashville Sounds in front of 6,177 fans Tuesday night at First Tennessee Park.
Former Sounds pitcher Wily Peralta went five strong innings against his former team and earned the win. He allowed one run on five hits to go along with four strikeouts.
Nashville starter Chris Jensen wasn't as sharp as his counterpart. After a 1-2-3 first, Jensen allowed back-to-back singles to Manny Pina and Garrett Cooper to start the second inning.
«Read the rest of this article»
Ten Tennessee Titans training camp practices open to the General Public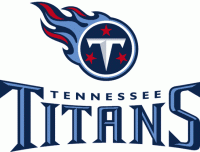 Nashville, TN – The Titans are scheduled to begin training camp this week at Saint Thomas Sports Park in Nashville. Rookies and veterans report to camp on Friday, July 29th, and will practice for the first time the next day under the direction of head coach Mike Mularkey.
Fans of the Titans are invited to watch 10 total training camp practices free of charge, beginning with the July 30th workout at 2:40pm CDT. The remaining practices that are open to the public are scheduled for July 31st and August 1st, 2nd, 4th, 5th, 6th, 8th, 9th and 15th.
«Read the rest of this article»

Clarksville, TN – At 12:10pm Jose Luis Garcia was apprehended in the Montgomery County Courthouse after he left his designated holding area at 10:45am.
Garcia's brief hiatus contained him to the lower level of the courthouse the entire time. The design of the building does not allow for an inmate to escape the confines of the building, especially the lower level of the courthouse.
«Read the rest of this article»

Clarksville, TN – It is that time of year again when children return to school.
Clarksville-Montgomery County School System (CMCSS) classes start on Monday, August 8th, 2016 with a half day schedule. The first full day is Wednesday, August 10th, 2016.
The CMCSS, Clarksville Police Department, and Montgomery County Sheriff's Office want to remind everyone of the following rules of the road and information to ensure that we have a safe 2016-2017 school year.
«Read the rest of this article»

Montgomery County, TN – The Kiwanis Club of Clarksville (Downtown) recently awarded their annual $2,000 scholarship to Evelyn Turner.
Turner is a recent graduate of Clarksville Academy, with plans to attend the University of Tennessee at Martin in August. Turner was a member of the Clarksville Academy Key Club, sponsored by the Kiwanis Club of Clarksville (Downtown).
«Read the rest of this article»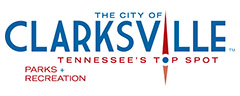 Clarksville, TN – On Saturday, July 30th, Clarksville Parks and Recreation Department will host a Recruitment Event at Fort Defiance Civil War Park from 10:00am to 3:00pm.
Come spend the day as re-enactors conduct an historical "recruiting" event.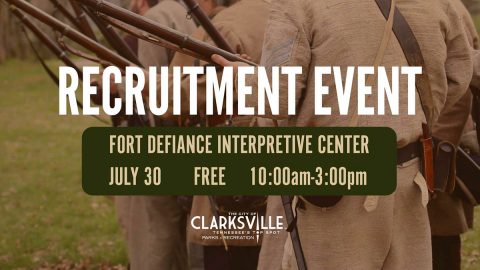 «Read the rest of this article»

Clarksville, TN –  To pay tribute to a student population at the very heart of Austin Peay State University's (APSU) mission, work recently began on a permanent art installation on the University campus, titled "The Cardboard Kids: Monument to the Non-Traditional Student."
Non-traditional students come in all shapes, sizes and backgrounds. For some, marriage and a family changed their priorities, while others may have enlisted in the military or simply decided a four-year college wasn't right for them after graduating high school.
«Read the rest of this article»
Georgia average should fall below $2.00 a gallon this week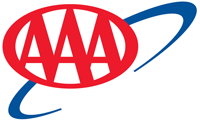 Tampa, FL – Gas prices are falling at a consistency not seen in nearly two years. The average price in Florida and Georgia declined for the 47th consecutive day on Sunday. During that time, prices fell 23 cents in Florida and 27 cents in Georgia.
Meanwhile, the average price in Tennessee fell for the 46th day in a row, for a total discount of 27 cents. These are the longest streaks of decline seen at the pump since the period of October 2014 to January 2015, when prices fell 120 consecutive days in Florida ($1.26), 116 days in Georgia ($1.33), and 67 days in Tennessee (79 cents).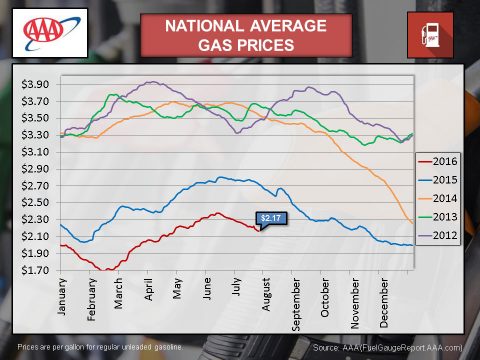 «Read the rest of this article»
Clarksville, TN – Supervisory Librarian, Robert F. Sink Memorial Library at Fort Campbell, James Moore and Special Collections Librarian, Felix G. Woodward Library, Austin Peay State University, Sean Hogan, are world travelers.
Each year they cruise to a different location and this June their travels took them on a Viking ocean cruise to both Norway and Scotland. Following are James' enticing description of their tour and Sean's exquisite photographs:
«Read the rest of this article»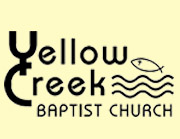 Cumberland City, TN – Multi-Dove Award Winning Artists, Jeff & Sheri Easter, will be in concert on Saturday night, July 30th, 6:00pm, at Yellow Creek Baptist Church.
"We are so excited to have Jeff & Sheri back at Yellow Creek", states Phillip Chambers, Pastor of the church. "Jeff & Sheri have been praying and supporting us since Yellow Creek started in 2009. Its our honor to host them each year."
«Read the rest of this article»