Clarksville, TN – At 12:10pm Jose Luis Garcia was apprehended in the Montgomery County Courthouse after he left his designated holding area at 10:45am.
Garcia's brief hiatus contained him to the lower level of the courthouse the entire time. The design of the building does not allow for an inmate to escape the confines of the building, especially the lower level of the courthouse.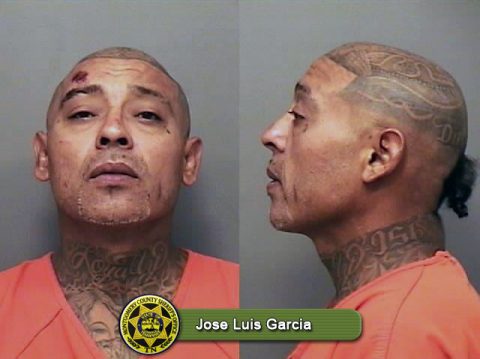 Deputy Trout and his K9 Fuse located Garcia in the duct work just above the holding area.
Garcia, 45, was awaiting a 1:30pm court date. He is on trial for the following charges: auto theft, property theft, fugitive from justice, and two counts of driving on a revoked license.
Garcia was not injured during the apprehension and was returned to the detention center. He will face additional charges for his escape attempt as well as vandalism.