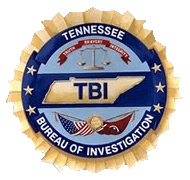 Nashville, TN – An investigation by Special Agents with the Tennessee Bureau of Investigation of an officer-involved shooting in Hickman County Tuesday night has resulted in the arrest of two men.
At the request of 21st District Attorney General Kim Helper, TBI Special Agents began investigating an officer-involved shooting incident that occurred just before midnight in Centerville.
During the course of the investigation, Agents learned an officer with the Centerville Police Department had initiated a traffic stop on Highway 100.
«Read the rest of this article»
Nashville, TN –  Renato Nunez clubbed his 16th home run of the season and the Nashville Sounds (59-47) defeated the Colorado Springs Sky Sox (49-53) 2-1 before 8,134 at First Tennessee Park Thursday night.
Nunez led off the fourth inning with a monster home run to left field to up the Sounds lead to 2-0.
Sounds starter Chris Smith picked up his sixth win of the season in the Sounds 2-1 win. The veteran right-hander pitched six innings allowing just three hits and struck out three. Smith, who did not allow a run until the sixth inning, retired 11 straight batters from the second inning through the fifth inning.
«Read the rest of this article»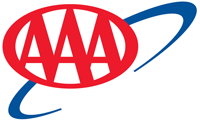 Washington, D.C. – National pump prices have fallen for 43 of the past 44 days, dropping 22 cents during this span. The national average price for regular unleaded gasoline sits at $2.21 per gallon, which is the lowest mark since April and the lowest price for this date since 2004.
Today's price is five cents less than one week ago, 15 cents less than one month ago, and 56 cents less than the same date last year.
With abundant fuel supplies across the nation and declining crude oil costs, gas prices dropped in 47 states over the past week, led by double digit drops in several Midwestern states.
«Read the rest of this article»

Clarksville, TN – Investigators with the Montgomery County Sheriff's Office are asking for the public's assistance in locating a stolen truck and trailer and the suspect(s) responsible for its theft.
The theft occurred sometime between May 10th and May 15th, 2016 in the 600 block of Briarwood Road in Cumberland Heights.
«Read the rest of this article»
APSU Sports Information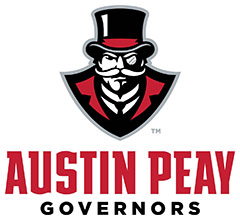 Brentwood, TN – Twenty-one Austin Peay State University student-athletes were among the record 245 Ohio Valley Conference athletes to earn OVC Medal of Honor accolades for the 2015-16 academic year.
For the fourth year in a row, every Academic Medal of Honor recipient posted a 4.0 grade-point average. The record shattered the previous high of 212, set during the 2012-13 academic year. Over the past five years, 1,025 student-athletes have earned an OVC Academic Medal of Honor.
The OVC Academic Medal of Honor recognizes those student-athletes that achieve the highest grade-point in their respective OVC-sponsored sport for the entire academic year, were eligible and used a season of competition while participating in their chosen NCAA-sponsored sport.
«Read the rest of this article»
Clarksville, TN – The Clarksville-Montgomery County "League Of Voter Empowerment" (L.O.V.E.), a voters club comprised of local residents who meet monthly to discuss politics and the current state of governmental affairs, has announced its endorsements for the August 4th, 2016 State Primary and County General Election.
We believe the following group of candidates hold true to our mission statement of "having the best interest of their constituents in mind" and will best represent the people of our nation; state, city and county in the true democracy manner in which this country was built on.
«Read the rest of this article»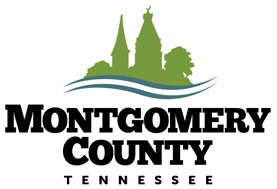 Montgomery County, TN – The Montgomery County Health Department conducted a Community Assessment for Public Health Emergency Response, also called a CASPER, in our area on Tuesday.
This was completed by teams going door-to-door in 39 previously identified areas and speaking directly with community members about information on the Zika virus and ways to eliminate mosquito breeding grounds.
«Read the rest of this article»
Nashville, TN – The National Weather Service has issued a flash flood watch which is in effect until 1:00am tonight for areas generally along and north of a line from Waynesboro to Woodbury to Jamestown. This includes the Clarksville-Montgomery County.
Widespread showers and thunderstorms expected through tonight which will lead to locally heavy rainfall of 2 to 4 inches with higher amounts. Intense rainfall rates may lead to several inches of rain in a short amount of time.
«Read the rest of this article»

Clarksville, TN – The Clarksville Police Department will be holding a Student Traffic Awareness Training (S.T.A.T.) classes at the Grace Nazarene Church on August 20th, and October 22nd, 2016. Classes will be held from 9:00am until 1:00pm. These classes are free.
This is a four (4) hour class for high school students between the ages of 15 and 19.
Applications are available at Clarksville Police headquarters, 135 Commerce Street or by going to www.clarksvillepd.org
«Read the rest of this article»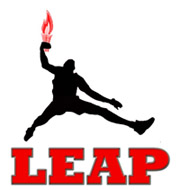 Clarksville, TN – On Friday, July 29nd, LEAP Youth held a Car Wash and Bake Sale fundraiser from from 11:00am until 2:00pm. The event was help behind LEAP Plaza located at 1860 Wilma Rudolph Boulevard in Clarksville.
The money raised will be used to take the young adults on a trip to Beech Bend Park.
"We do a lot of outings with the kids to teach them that nothing is free in the world. So we had them put together a couple of fundraisers to help pay for the trips they will be going on throughout the year," said Malcolm Luster, LEAP Counselor.
«Read the rest of this article»