Cunningham, TN – On Saturday, July 30th, 2016 Merriel Bullock-Neal, candidate for the Circuit Court Judge 19th Judicial District Part III, talked to those in attendance at the 108th annual Lone Oak Picnic put on by the Central Civitan Club.
"I have a bachelor degree from Howard University in Washington D.C. I also have a masters in special education from Howard University. I have taught 5 years in the public school system. So I know what it's like to be a classroom teacher, be involved with youth, be involved with families and so forth," Bullock-Neal said.
"Then I went back to school and worked on my doctorate, which is in special education with support fields in clinical psychology, family counseling and family therapy. I then began to work at the university level. I prepared teachers for over 20 years to work with individuals with disabilities." stated Bullock-Neal.
"I then decided to go to the Washington College of Law to get my law degree. I have been here working as a lawyer in a private practice. I have handled both civil and criminal cases. I have practiced in juvenile court, general sessions court, circuit court, chancellor court, and the U.S. District for the Middle Tennessee Area," commented Bullock-Neal.
"I have done cases in multiple courts. I have a wealth of experience handling a lot of different type of topics including those under this new circuit court judgeship," Bullock-Neal stated.
About the Lone Oak Picnic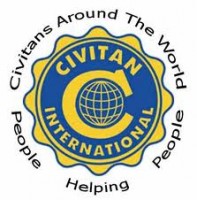 The Central Civitan Club has sponsored the Lone Oak Picnic since 1975. Lone Oak is a tradition for candidates in Montgomery County. All the money raised is used in the communities south of the Cumberland River through several projects sponsored by the Central Civitan Club.
The Central Civitan Club, for example, supports the local Boy and Girl Scout troops. The club provides financial assistance to victims of house fires in the community. It supports educational and extracurricular activities of the students, teachers and staff of both Montgomery Central High School and Cumberland Heights Elementary School.
It also supports the Buddy Ball Special Needs Athletic League as well as the #BeMoreLikeWade 5K Scholarship Run/Walk/Crawl. These are just a few of the activities the Club Supports.
They also fund scholarships for and support many educational and extra-curricular activities of the students, teachers and staff at Montgomery Central High School, Montgomery Central Middle School and Montgomery Central Elementary School as well as Cumberland Heights Elementary School.