Nashville, TN – This afternoon a minimum custody inmate under indirect supervision walked away from his assigned community service crew at Middle Tennessee Veterans Cemetery in Nashville.
The inmate, Quinton Stewart #308683, was being housed at Riverbend Maximum Security Institution and was serving 25 years for Second Degree Murder from Rutherford County. He was set to expire his sentence in October 2019.
«Read the rest of this article»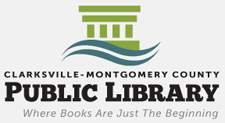 Clarksville, TN – The Clarksville-Montgomery County Public Library will host a Basic Computer & Facebook Skills Class for seniors on Friday, August 5th, 2016.
Want to begin using a computer? If you need an in-person guide who can show you the basics of using a computer than this is the class for you.
«Read the rest of this article»
Clarksville, TN – Clarksville Police Chief Al Ansley has received confirmation that the Clarksville Police Department has been awarded accreditation by the Commission on Accreditation for Law Enforcement Agencies, Inc. (CALEA).
According to CALEA, the award is in recognition of CPD's "commitment to professional excellence in policy and practice" and represents CPD's "acceptance of an ongoing obligation" to continue to meet the highest standards in law enforcement.
«Read the rest of this article»

Montgomery County, TN – The Kiwanis Club of Clarksville (Downtown) was recently awarded a $10,000 grant from the UPS Foundation.
This is the second year that Kiwanis has been awarded this grant and it will be used to continue to support children's literacy in our community.
«Read the rest of this article»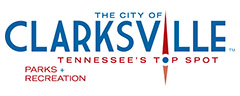 Clarksville, TN – Have you visited your local Recreation Centers lately? On Saturday, August 6th, we open our doors for you to come in and check us out for FREE.
Visitors are invited to take a facility tour; participate in fitness activities to include volleyball, basketball, and the silver fitness program; learn about upcoming events and register-to-win prizes. The first 40 visitors to each Center will receive a free gift bag!
«Read the rest of this article»
Clarksville, TN – Clarksville Mayor Kim McMillan has received notice that the City of Clarksville will receive $488,000 in grant funding from the State of Tennessee, Department of Environment and Conservation (TDEC).
The funding, which was received as part of a competitive grant application process, is for the renovation of the Swan Lake Aquatic Center and Kids Splash Park.
«Read the rest of this article»
City of Clarksville receives $488,000 gramt, Montgomery County receives $200,000

Nashville, TN – Tennessee Governor Bill Haslam and Tennessee Department of Environment and Conservation (TDEC) Commissioner Bob Martineau today announced a series of grants totaling more than $17 million to help fund parks and recreation projects in Tennessee communities.
«Read the rest of this article»

Clarksville, TN – The University of Tennessee honored Sheriff John Fuson as a Certified Public Administrator at a Capstone event at Montgomery Bell State Park.
To achieve the designation, a participant must complete 80 credit hours in the County Officials Certificate Training Program (COCTP). The program is administered by the UT County Technical Assistance Service (CTAS) and is available to every county official and county employee in the state.
«Read the rest of this article»
Austin Peay Sports Information

Clarksville, TN – The slate is set for the defending Ohio Valley Conference champions.
After a whirlwind trip through the 2016 OVC Tournament, winning four games in four days to claim the title, Austin Peay State University men's basketball and head coach Dave Loos have released the 2016-17 regular season schedule.
«Read the rest of this article»
Dallas, TX – Every 42 seconds someone in the U.S. has a heart attack. Just after noon on March 26th, 2016, Julie Kubala, become one of those statistics.
She's working now to ensure she doesn't become a different one – about 21 percent of women and 17 percent of men age 45 and older will have another heart attack within five years of their first one.
«Read the rest of this article»