Colorado Springs, CO – The Nashville Sounds won 5-2 in a rain-shortened contest over the Colorado Springs Sky Sox Saturday night at Security Service Field.
Rain and thunderstorms rolled into Colorado Springs in the bottom of the sixth inning Saturday night. After retiring Lewis Brinson via a ground out, Sounds reliever Eduard Santos bounced a fast ball in the dirt with Garrett Cooper batting. Home plate umpire Alex Ortiz then quickly called for the tarp to be put on the field as they rain poured on Security Service Field.
«Read the rest of this article»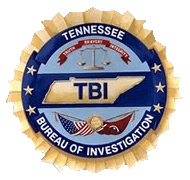 Nashville, TN – A man who was added to the TBI's "Top 10 Most Wanted" list earlier this week, James Bryan Miller, was taken into custody Saturday night after colliding with law enforcement vehicles.
Members of the U.S. Marshals Task Force located Miller at the Ellie Plaza Apartment Complex in Hixson, TN. Marshals attempted to block Miller in, to prevent him from fleeing. As Miller tried to leave the complex, he collided with a Marshal's vehicle and continued his attempt to flee.
«Read the rest of this article»
Clarksville, TN – On July 30th and 31st, 2016, seventeen teams descended on RichEllen Park to compete in the Hilltop Super Market Moving-Up travel ball tournament presented by Clarksville Travel Ball and USSSA.  Players from as far away as Illinois and Mississippi participated.
Full Throttle headquartered out of Dyersburg, TN won the 14U Fast Pitch division. Paducah Storm won the baseball 10U division. Clarksville's own Clarksville Orioles-11U team won the 12U division.
"Clarksville Travel Ball's vision is to provide an opportunity for local players to participate in tournament atmospheres," according to USSSA area director Brian Walker.  "The primary focus of USSSA is the development of programs that allow for teams of all skill levels to compete against one another."
«Read the rest of this article»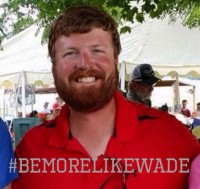 Cunningham, TN – Last Saturday, July 30th, 2016 the 2nd annual "Be More Like Wade Scholarship 5K Run/Walk/Crawl" was held at the Montgomery Central Schools in honor of Wade Morgan. The race began at 8:30am.
All proceeds go into a scholarship fund which will be given to a Montgomery Central Senior who demonstrates similar characteristics of #bemorelikewade. He exemplified the true meaning of a genuine person by being a selfless individual and always having an optimistic outlook on life.
«Read the rest of this article»

Clarksville, TN – The Clarksville Police Department, Montgomery County Sheriff's Office and the Clarksville-Montgomery County School System is reminding everyone of the School Bus Stop Law. Clarksville-Montgomery County Schools start with a half day on Monday, August 8th, 2016 and then begin full day schedule on Wednesday, August 10th.
Any driver meeting a school bus or church bus on which the red stop warning signal lights are flashing should reduce his speed and bring the vehicle to a complete stop while the bus stop signal arm is extended. The vehicle must remain stopped until the stop arm is pulled back and the bus resumes motion.
«Read the rest of this article»

Clarksville, TN – For volunteer fire departments, the risks that come with the job can often be different than those of full-time firefighting units in major cities. In many small, rural communities, volunteer firefighters battle the same blazes as their full-time counterparts, often meet at the scene rather than all coming together from a central fire station.
Because of the independent nature of volunteer units, it can be difficult for unit commanders to identify who is available to fight the blaze when they arrive on site.
«Read the rest of this article»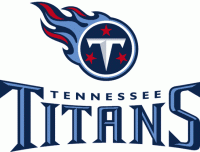 Nashville, TN – Tennessee Titans head coach Mike Mularkey wasted little time in defining the sought-after characteristics of players on his roster. "Smart, tough, physical, coachable and accountable" was how he put it at his opening press conference in January, and the sentiment was echoed in the subsequent months by Robinson.
The winnowing process began with the offseason program from April through June. It continues when players report following a six-week break, and then there are only two weeks from the initial training camp practice to August 13th, when the Titans host the San Diego Chargers in the first of four preseason games.
«Read the rest of this article»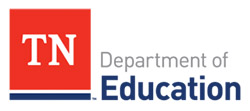 Nashville, TN – The Tennessee Department of Education announced today the launch of the statewide ACT Senior Retake Opportunity that provides every eligible high school senior, meaning any public school student who took the ACT as a junior, the ability to retake the ACT free of charge on Saturday, October 22nd, regardless of socioeconomic status.
Tennessee's historical ACT data indicate that students who retake the ACT typically increase their composite score by one to three points.
«Read the rest of this article»

Clarksville, TN – The Clarksville Department of Electricity (CDE Lightband) is aware of the outage affecting around 650 customers in the areas of Georgetown Road, Peartree Drive, Memorial Drive from Georgetown to Maxwell Drive, Kimbrough Road, Landon Road, Alfred Drive, Kingswood Drive, Post Road, Maxwell Drive, North Meadow Drive, and Madison Street from Vannoak to Memorial Drive.
CDE has crews and engineers en route to get power restored as quickly as possible.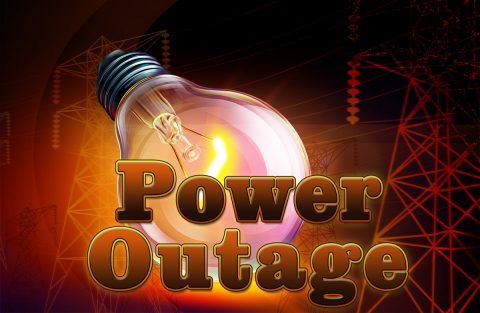 «Read the rest of this article»
APSU Sports Information

Clarksville, TN – Fifteen Austin Peay State University student-athletes, alumni and staff participated in Friday's Summer Commencement exercises at the Dunn Center, closing out the 2015-16 academic year and raising Austin Peay's total tally of 2015-16 graduates to 75.
«Read the rest of this article»