Round Rock, TX – Rangel Ravelo and Arismendy Alcantara hit back-to-back solo home runs in the seventh to help give the Nashville Sounds (67-49) a 6-1 win over the Round Rock Express (55-61) Sunday night at Dell Diamond.
Ravelo led off the Sounds seventh inning with his seventh home run of the season with a solo shot to left. Alcantara then quickly followed Ravelo with a solo shot of his own to put the Sounds up 6-1 in the seventh.
«Read the rest of this article»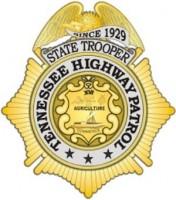 Nashville, TN – Tennessee Highway Patrol Colonel Tracy Trott is reminding motorists to exercise an abundance of caution in neighborhoods and around school zones during the upcoming 2016-2017 school year. State Troopers will target speeders, distracted drivers and those who disregard stopped school buses that are loading and unloading children.
State Troopers issued 5,247 citations in school zones during the 2012-2013 school year. That's up from 3,856 citations issued in 2011-12. Last year's citations included 759 speeding violations and two citations for passing a stopped school bus.
«Read the rest of this article»
Fort Campbell, KY – Two Campbell Crossing residents have been selected as recipients of the 2016 WinningEdge Scholarship sponsored by WinnCompanies.
Nia Gibbs-Francis and Caitlin Hertzendorf, were among 43 national winners of the scholarship awarded annually by WinnCompanies, the national property management firm that serves Campbell Crossing
«Read the rest of this article»
APSU Sports Information

Clarksville, TN – Season ticket sales are up 150% and are going fast, but fans still can still get some of the best seats in the house by purchasing season tickets for the 2016 Football season.
«Read the rest of this article»

Clarksville, TN – The Clarksville Police Department wants to remind everyone of safety tips for pedestrians. As a pedestrian, you are at a major disadvantage when crossing streets, intersections and standing on corners. You are not always visible to drivers; especially for large truck and bus drivers and you don't stand a chance if a vehicle hits you.
Pedestrians need to be careful of all vehicles and never take chances when they are sharing the road with large vehicles, like trucks and buses. Here are some safety tips that can keep you safe when walking from one destination to another.
«Read the rest of this article»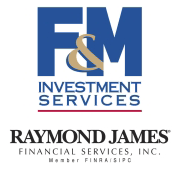 Clarksville, TN – As expected, the Federal Open Market Committee left short-term interest rates unchanged. In its policy statement, the FOMC noted that "on balance, payrolls and other labor market indicators point to some increase in labor utilization in recent months."
More importantly, "near-term risks to the economic outlook have diminished." Kansas City Fed President Esther George dissented in favor of raising the federal funds target range by 25 basis points (to 0.50% to 0.75%).
«Read the rest of this article»
Congressman Marsha Blackburn
7th District of Tennessee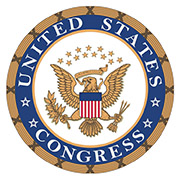 Washington, D.C. – Congressman Marsha Blackburn (R-TN) issued the following statement after receiving U.S. Copyright Office analysis regarding the copyright policy implications of the Federal Communications Commission's notice of proposed rulemaking (NPRM) in the matter of Expanding Consumer's Video Navigation Choices, Commercial Availability of Navigation Devices, also known as the set-top-box proposal.
The Copyright Office analysis responds to a bipartisan request from Representatives Blackburn (R-TN), Butterfield (D-NC), Collins (R-GA) and Deutsch (D-CA) for the Copyright Office's comment issued on July 15th, and maintains that the NPRM would detrimentally impact copyright owners and consumers by compelling transmission of copyright protected content without programmers' consent.
«Read the rest of this article»
Nashville, TN – Okay, I admit it. I was never that big of a wrestling fan. You know why – it seemed fake, was too scripted, so overly dramatic and always over the top. But I had friends who loved it. My college roommate would often reenact a Jimmy "The Superfly" Snuka leap off of his bed straight onto yours truly further alienating me from the entertainment value of the sport.
However, attending the WWE SmackDown Live on August 2nd, 2016 at the Bridgestone Arena in Nashville, Tennessee might have finally tilted me toward fandom – or, at least provided me with extreme appreciation for the empire that Vince McMahon and Company have built over the past four decades.
«Read the rest of this article»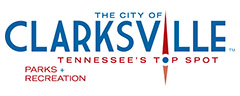 Clarksville, TN – The weekly Clarksville Parks and Recreation Department Recreation Report provides Clarksvillians with a glimpse at the activities and events that are available from the Parks and Recreation Department for them to enjoy together as a family.
This weeks highlights include: Clarksville Sportsfest,  Clarksville Downtown Market running for National Award, Youth Adaptive Soccer League and the  Farm-To-Market Dinner.
«Read the rest of this article»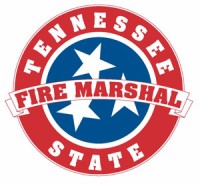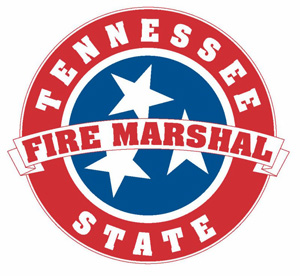 Nashville, TN – Young firesetters cause hundreds of deaths and injuries each year according to the National Fire Protection Association (NFPA). Preschoolers and kindergartners are most likely to start these fires, typically by playing with matches and lighters, and are most likely to die in them.
The State Fire Marshal's Office warns Tennesseans of the risk associated with children and fire-starting items, especially novelty lighters.
Novelty lighters resembling children's toys can attract curious kids who may see these items as fun, but may not recognize them as potential fire hazards. While Tennessee banned the sale of novelty lighters in 2008, these products still represent a potential threat to lives and property.
«Read the rest of this article»