Round Rock, TX – The Nashville Sounds could not recover after a four-run first inning by the Round Rock Express in a 8-3 loss Wednesday night at Dell Diamond.
After a Drew Robinson walk and a Brett Nicholas single, Joey Gallo launched a three-run home run to right-center field to give the Express an early lead. Matt Duffy then tripled to left to set up Ronald Guzman with an RBI single to make it a 4-0 Round Rock lead after one.
The Sounds scored a run in three straight innings from the third through the fifth to narrow the deficit to 5-3.
«Read the rest of this article»
APSU Sports Information

Clarksville, TN – The Austin Peay football team took to the field at Fortera Stadium Wednesday morning wearing full pads for the first time in 2016.
Head coach Will Healy ran the squad through two and a half hours worth of drills, special teams work and offensive and defensive install.
«Read the rest of this article»

Clarksville, TN – The National Society of the Sons of the American Revolution (NSSAR) held their annual Public Service Awards on Friday, August 5th, 2016.
This year's award recipients were Marcus Daw and Adam Liberatore from the Montgomery County Sheriff's Office, Norman Parkerson from the Montgomery County Emergency Medical Services, and James Sensing from the Montgomery County Volunteer Fire Service.
«Read the rest of this article»

Clarksville, TN – On Friday, August 12th, 2016 the last Jammin in the Alley for this year will be held in Downtown Clarksville.
The musical entertainment will kick off at 6:00pm with Life in Technicolor. At 7:00pm, Nightmasters will take the stage and finish off the night.
«Read the rest of this article»

Clarksville, TN – On the surface, hardboiled literature tells a story of street smart investigators, navigating a world filled with action, intrigue and sex. Cynical antiheroes fighting for justice in a world just as corrupt as the bad guys they are trying to collar.
At its core, the genre is a cracked door, allowing the reader an opportunity to examine the social issues of the writer's day. Topics of race, politics, corruption and violence are sometimes uncomfortably explored by a character adhering to a moral code in a world that seems to have lost its way.
«Read the rest of this article»

Clarksville, TN – Clarksville Police Detective Andrew Hurst is trying to identify a suspect involved in a vehicle burglary (lawn equipment stolen from a lawn maintenance company's vehicle) and is requesting public assistance.
At 1:45pm on July 26th, 2016, the suspect pulled up to the lawn maintenance truck at the VA home on Arrowood Drive and casually got out of his truck and retrieved a backpack blower from the lawn maintenance company's vehicle and placed it in his truck and drove off.
«Read the rest of this article»

Nashville, TN – Legal Aid Society of Middle Tennessee and the Cumberlands, Tennessee's largest non-profit law firm, has announced that George Anderson, co-founder of Anderson Benson insurance agency, will serve as the 2016 community campaign chair for its Campaign for Equal Justice fundraising campaign.
This year's goal is to raise $827,000 to support Legal Aid Society's mission to advance access to justice across Middle Tennessee and the Cumberland Plateau. The community campaign supports this initiative by raising money from non-legal donors in Middle Tennessee.
«Read the rest of this article»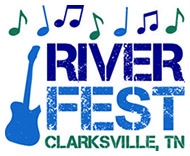 Clarksville, TN – Join us for the Tenth Annual Riverfest Regatta, presented by US Bank, as part of the Riverfest celebration at McGregor Park on Saturday, September 10th. Participants can enter as an individual or as a team for a chance to win awards!
This boat race is not like any ordinary boat race. Participants will compete in their boats made of cardboard, plastic bottles, or a few other approved materials. There will be several divisions all racing down the 100-yard long course on the Cumberland River.  To find out the complete list of materials, visit the Festival website at www.clarksvilleriverfest.com
«Read the rest of this article»
The beloved television series Nashville – a one of a kind country music drama – is set to soon makes its return to the airwaves on the Nashville-based CMT. Sources close to the set expect shooting for the much-anticipated Season 5 of the soap opera to begin early in the Fall. Cast favorites are certainly ready to go as many of them gathered in town recently for a very special live performance concert performance broadcast to the world.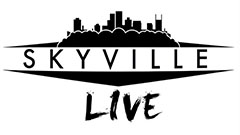 Nashville, TN – A magical night of music unfolded in Music City on Wednesday, July 13th, 2016 as the internationally-acclaimed online webcast Skyville Live presented "Skyville Live Salutes The Magic Of Music City" to a capacity live audience.
This particular event was a homecoming of sorts for the cast of the television show Nashville who were celebrating the fact that their popular program was saved from network cancellation. Now redeemed the weekly drama is ready to reboot soon on CMT with new showrunners for a much anticipated Season 5.
«Read the rest of this article»

Clarksville, TN – The Montgomery County Sheriff's Office (MCSO) is doing Warrant Wednesday to help reduce the over 6000 active warrants on file.
Every Wednesday three wanted individuals will be spotlighted on the Sheriff's Office Facebook page. They will be chosen based on felonies committed, number of warrants on file, or if they are considered dangerous.
This week's Warrant Wednesday focuses on Laquinton Tillman, Wayne Newcomer, and Rafael Lujano Mendez.
«Read the rest of this article»