The 148th Meeting.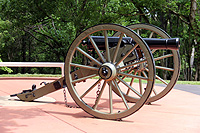 Clarksville, TN – The next meeting of the Clarksville (TN) Civil War Roundtable will be on Wednesday, August 17th, 2016 at the Bone & Joint Center, 980 Professional Park Drive, right across the street from Tennova Healthcare. This is just off Dunlop Lane and Holiday Drive and only a few minutes east of Governor's Square mall.
The meeting begins at 7:00pm and is always open to the public. Members please bring a friend or two – new recruits are always welcomed.
Topic: "The Confederate Governors of Kentucky"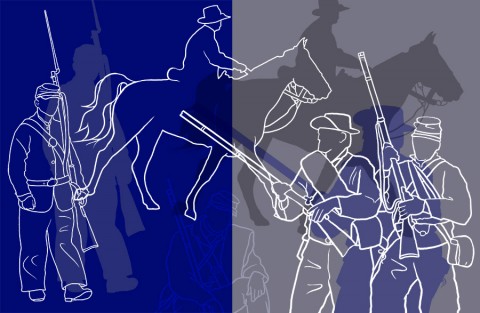 Kentucky, a border state in the Upper South, while Southern in most ways, was also split between pro-secessionist elements and pro-Union elements. The state would send men to fight for both sides during the war.
Perhaps nowhere else was as much fighting as the politics of the state and its first pro-South governor, Beriah Magoffin who had to deal with a pro-Union legislature. After the state's declared neutrality fell in September, 1861, a Confederate capitol of Kentucky was set up in Bowling Green and the state held a secession convention in Russellville in November. From this came their first Confederate governor, George Johnson.
It was not until the Confederate invasion of Kentucky from August into October 1862 that the second Confederate governor, Richard Dawes, came into the fold. His term was very short lived however, for during his inaugural speech in Frankfort, shells from Union cannons began dropping all around.
Patrick Lewis from the Kentucky Historical Society will discuss the two Confederate governors of Kentucky, George W. Johnson (1861-62) and Richard Hawes (1862-65) using the new research website, Civil War Governors of Kentucky Digital Documentary Edition, hosted by the Kentucky Historical Society. In addition to exploring the prewar and wartime lives of the two governors, the talk will briefly touch on the ways that the short-lived Confederate government of Kentucky affected life along the Tennessee-Kentucky border.
Patrick Lewis is a Trigg County, Kentucky, native and holds Ph.D. in History from the University of Kentucky. He is currently Project Director of the Civil War Governors of Kentucky Digital Documentary Edition at the Kentucky Historical Society.
Lewis is the author of For Slavery and Union: Benjamin Buckner and Kentucky Loyalties in the Civil War (Kentucky, 2015) and of essays in Civil War History and the Register of the Kentucky Historical Society. Before KHS, Lewis worked for the National Park Service at Chickamauga & Chattanooga National Military Park. To hear more about Lewis's work on slavery, politics, and Civil War Kentucky listen to his recent interviews on Civil War Talk Radio.