APSU Sports Information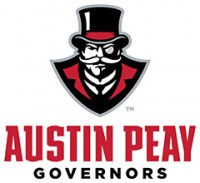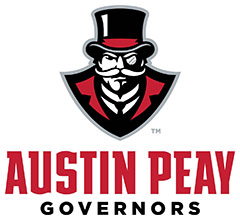 Brentwood, TN – Longtime 'Voice of the Govs' Bill Herndon has been awarded the Ohio Valley Conference's Media Lifetime Achievement honor, accorded to a media member who formerly covered the league.
The awards were established in 2010 as a way to recognize these media members who provide publicity for the conference, its member institutions and intercollegiate athletics; perform their jobs in a fair, consistent and accurate manner; provide all-around coverage for a variety of sports; and demonstrate the ability to go above and beyond their normal beat or job description.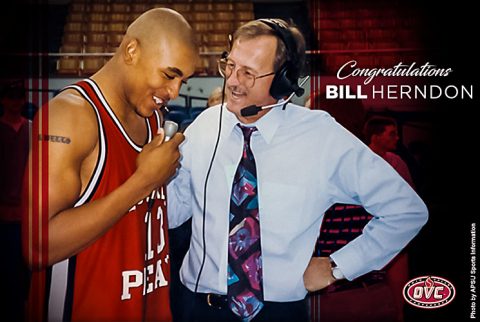 "The OVC has a lot of great stories to tell and we are fortunate to have an outstanding group of media covering our schools, which was evident in the great candidates we had for the awards again this year," said Kyle Schwartz, OVC Assistant Commissioner for Media Relations. "It is great to have an award that recognizes media members who have made significant contributions in covering the OVC and its member institutions."
Herndon, who served as a play-by-play voice for the Governors during the 1970s, '80s and '90s, is the second person with Austin Peay ties to earn the Lifetime Achievement honor—he joins Larry Schmidt, the 2011-12 selection who covered the Governors while with The All State and the Leaf-Chronicle. Greg Walker, Herndon's successor as play-by-play voice, earned an OVC Media Award in 2013-14.
More from Bill Herndon
"When Earl left the station, the manager asked me to start calling high school games for him. I said I'd do one, but not to expect much because I didn't know how to do one; I just knew how Earl did it. Ten years later, I was still doing high school basketball and football.
"In 1976, I started doing PA at Austin Peay for basketball and football. In 1982, I started doing play-by-play and did some type of announcing for Austin Peay, whether it was play-by-play, radio show, TV show, something to stay involved.
"I pulled Greg Walker out of the stands one night, I think at a baseball game—wasn't even an Austin Peay game, just a local game—and told him he'd be a natural at it. And he was a natural.
"It was just fantastic. I loved Austin Peay and always have. Since I was a little kid, I used to go to games. It was just a great experience."
Herndon got his start with Austin Peay working alongside the late Earl Walton, a member of the APSU Athletics Hall of Fame, during football and basketball broadcasts in the 1970s while also calling local prep action. He took over full-time play-by-play duties and served three stints (1982-87, 1991-93 and 1996-99) in that role.
One of the highlights of his first tenure was Austin Peay's upset of Illinois in the 1987 NCAA Tournament in Birmingham. That season he worked with Bob Belvin, who is currently the color analyst on the OVC Football Game of the Week.
"My dad used to tell me, son, surround yourself with good people because it will only make you look better," Herndon said. "I was so fortunate to work with so many good people. I took pride in giving people the chance, just like Earl gave me."
Herndon also spent six years as Austin Peay's public address announcer and was one of the first presidents of the Governors Club. He also served as a mentor to many individuals breaking into the business, including his successor Walker, longtime Austin Peay Sports Information Director Brad Kirtley and current Austin Peay radio voice David Loos.
"All the way down the line, I just had super people working with me and I'd like to think they made me look better," Herndon said.
Joining Herndon as an honoree this year is Greg Stotelmyer, Eastern Kentucky's longtime radio voice who enters his 34th season as "Voice of the Colonels" this fall and has called more than 300 consecutive football games for the Colonels.
Austin Peay and the Ohio Valley Conference will recognize Herndon during a home basketball contest this season.