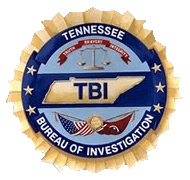 Nashville, TN – An investigation by Special Agents with the Tennessee Bureau of Investigation has resulted in the arrest of three Humphreys County men, after they were indicted for a 2015 aggravated assault.
At the request of 23rd District Attorney General Ray Crouch, on June 2nd, 2015, TBI Special Agents began investigating a report of an aggravated assault that occurred on Judy Branch Road in Houston County.

During the course of the investigation, Agents developed information that 46-year-old Edward Daniel Schuller,  25-year-old Zachary Wade Smith and 50-year-old Anthony Wade Smith, all of McEwen, were the individuals responsible for taking the victim to a remote area and attacking him on May 31st, 2015.
On Monday, the Houston County Grand Jury returned indictments charging (above from left to right) Edward Schuller, Zachary Smith and Anthony Smith each with one count of Aggravated Assault. On Tuesday, the three were arrested by TBI Agents. They were each booked into the Houston County Jail on a $10,000 bond.