APSU Sports Information

Birmingham, AL – Austin Peay State University women's soccer head coach Kelley Guth earned her 100th career win Friday night with a 2-1 victory over UAB in the 2016 regular season opener.
Guth becomes the second active coach in the Ohio Valley Conference to reach the century mark for her career – the other being Southeast Missouri's Heather Nelson. The win comes after leading the program since its inception in 2002.
«Read the rest of this article»

Clarksville, TN – The Clarksville Police Department is investigating the felony theft of tires and rims from a North Clarksville Residence.
An unknown person(s) took four rims and tires from a resident's yard today, Friday August 19th, 2016 after he left them outside for a short time.
«Read the rest of this article»
APSU Sports Information

Clarksville, TN – The Austin Peay State University football team will hold a two hour, 100-play live scrimmage at Fortera Stadium Saturday afternoon at 2:45pm.
"We're looking forward to closing camp out on a high note, Saturday," head Coach Will Healy said.
«Read the rest of this article»
Tennessee Titans (1-0) vs. Carolina Panthers (0-1)
Saturday, August 20th, 2016 | 2:00pm CDT
Nashville, TN | Nissan Stadium | TV: WKRN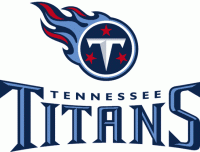 Nashville, TN – The Tennessee Titans (1-0) host the defending NFC Champion Carolina Panthers (0-1) this week in their second preseason game. Kickoff at Nissan Stadium (capacity 69,143) is scheduled for 2:00pm CDT on Saturday, August 20th.
Commenting on the rare preseason afternoon start time, Titans head coach Mike Mularkey said,"(Panthers head coach) Ron (Rivera) and I spoke at the owners' meetings. Originally we both sent in requests to play the third preseason game. We thought it would be great to get an afternoon game when the starters are playing a good portion of that (third game) to put them in the heat."
«Read the rest of this article»
Clarksville, TN – Clarksville Mayor Kim McMillan is inviting members of the media and the public to attend a groundbreaking ceremony to mark the commencement of a major expansion of the AJAX-Turner Citizens Center, located at 953 Clarks Street, on Monday, August 22nd, 2016 at 10:00am.
«Read the rest of this article»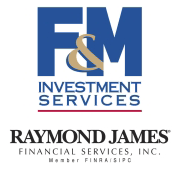 Clarksville, TN – As you consider a long, happy retirement, give some thought to the largest aspects of your budget.
Where your money actually goes may surprise you.
Wealth alone cannot buy a quality retirement any more than it can buy happiness – but having a solid financial foundation can make those years more enjoyable.
«Read the rest of this article»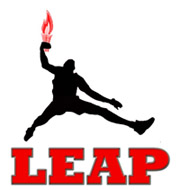 Clarksville, TN – The LEAP Organization invites residents of Clarksville, TN to embark on the 7th Annual Summer Educational Excursion to Chicago from July 5th, 2017 to July 9th, 2017.
There will be an informational meeting Saturday, August 20th, 2016 at 1:00pm at the LEAP Plaza located at 1860 Wilma Rudolph Boulevard.
The purpose is to provide youth with an educational trip in Chicago to exposes them to a myriad of new and exciting experiences.
«Read the rest of this article»

Montgomery County, TN – Constantia Flexibles – Labels Division, is the most recent industry to become Clarksville-Montgomery County Green Certified.
There to congratulate the staff and leadership of Constantia were Montgomery County Chief of Staff, City of Clarksville Chief of Administration Charlie Gentry, Montgomery County Communications Director Elizabeth Black and CMC Green Certification Steering Committee Members Daryl Pater and Bill Harpel.
«Read the rest of this article»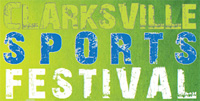 Clarksville, TN – The Clarksville Parks and Recreation Department will be hosting its sixth-annual Sportsfest from 10:00am until 2:00pm on Saturday, August 20th at the Wilma Rudolph Event Center located within Liberty Park at 1188 Cumberland Drive.
Sportsfest will offer a variety of sports, athletic and outdoor activities for the entire family.
«Read the rest of this article»
Clarksville, TN – The Tuesday, Thursday and Saturday Farmers' Market at L&N Train Station at 189 Tenth Street in Clarksville features local farmers and fresh produce three times a week. Fresh tomatoes–both red and green– plus black-eyed peas, turnip greens, green beans, pepper–both sweet and hot–and all kinds of other vegetables and fruits abound.
In addition, you can find canned jellies, jams, relishes, sauerkraut, and vegetables and crocheted items. Open 7:00am to 1:00pm, the official name is the L&N Montgomery County Farmers' Market.
«Read the rest of this article»